Let's look after our fast bowlers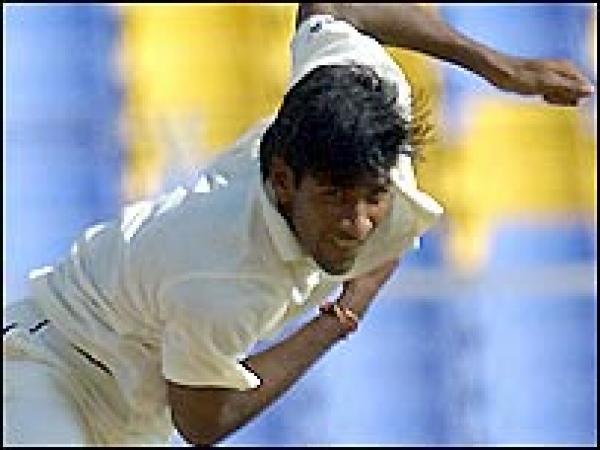 By Dhondy
January 7 2005
Does fast bowling carry the highest injury risk of all sports? It would appear to be so, from the number of casualties it takes. Just consider the following list. As of today, the following bowlers are indisposed due to injury:
Shane Bond, Shoaib Akhtar, Mohammad Sami, Umar Gul, Shabbir Ahmad, Lakshmipati Balaji, Irfan Pathan, Andrew Flintoff, Charles Langeveldt, Ashish Nehra.
In addition, Daryl Tuffy, Glenn McGrath, Zaheer Khan & Brett Lee have come back from injuries in the past 6 months. Ngam's carrer ended because of a back injury.

Now that's a staggering list. You wouldn't consider cricket a particularly strenuous sport, would you? Compared to rugby or football, which would rate the maximum on a scale of 10, cricket would rate only 4 or 5. Then why this spate of injuries?

The answer, I believe, lies in poor insight, planning, and care offered by team management and sports health professionals. It is almost inevitable that if you put a fast bowler through several consecutive competitive matches, he will pick up injuries. The most common injuries are back strain, stress fracture of vertebrae, and sprained intercostal muscles, closely followed by shin splints, ankle injuries, and hamstring sprains. These injuries are all consequences of overuse, and can be minimized by reducing the workload on fast bowlers. After all, isn't prevention better than cure?

Examples of poor planning and management abound. Shoaib being pushed into the third test in spite of a hamstring strain. Pathan being asked to play a meaningless ODI against BD despite spraining his abdominal muscles during the final test. Bond forced into starting training too early and worsening his stress fracture. Sami developing a haematoma in his sole because of inadequately padded footwear.

Medicine isn't an exact science, but surely, experience teaches us that adequate rest and recuperation can go a long way in preventing such injuries, some of which can be career threatening?

I believe the following measures will minimize the risk of this all-too-common phenomenon of fast bowlers being incapacitated through injuries:

1. Do not play the same fast bowlers in tests and ODIs, particularly when the latter is only part of a bilateral series. OK, less money for bowlers concerned, but isn't having a long career more important than picking up a few quick bucks? The same applies to those considering a stint in county cricket. What are central contracts for?

2. Every fast bowler must have a personalized warm up, physiotherapy, specific muscle strengthening, weight training, aerobics training, and warm down plan, keeping his own idiosyncratic history of past injuries and niggles in mind. One size fit all shouldn't apply to fast bowlers, and does not make sense.

3. Fast bowlers should have precautionary check-ups just like, no, don't laugh at this, over 60s. This may include MR scanning muscles, joints, soft tissues even in the absence of a niggle, particularly if there is a history of injury in these parts in the past. Early damage can be picked up by modern high resolution scanners, and rest, if enforced, can lead to healing.

4. An absolute do-not-play policy should be enforced for even minor injuries. Bowlers go into a match thinking they can work it off, but 9 out of 10 times, it makes the injury worse. Shoaib and Pathan's recent injuries are examples of such blasť attitudes.
The rate of injuries to the exponents of quick bowling is unacceptably high, and the professionals involved must sit down, take a hard look at this, and adopt remedial measures. With big money and enormous resources at our disposal, there is no excuse not to.