Stats Corner: India's weak link in ODIs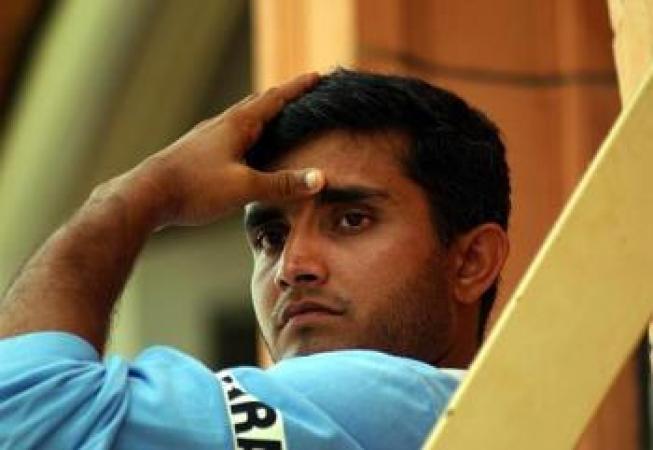 Liability in pyjamas
By Thaleel Bhai
January 29 2005
The latest Stats Corner edition takes a look at the worrying decline in the Indian captain's form in the one-day game, as Ganguly becomes more and more of a liability to the Men in Blue. For some fans who've only begun following cricket in the last two years, there might be one fact they might be stunned to find out. The third highest scorer in one-day history is the man with the second highest number of international centuries (22), and a batting average well above 40. And yet, Saurav Ganguly, in pyjamas during the last two years, has never looked like the sort of player who could have possibly earned those statistics.

In the VB series in early 2004, one knock seemed to perhaps sum up his one day record in recent times. After some tight bowling at first, Ganguly suddenly charged down the ground to Jason Gillespie and smashed him over point for four. The next ball, Ganguly repeated the shot - and this time sent the ball flying over the cover point fence and over the rope for six. The very next over, a sharp bouncer had him fending a returning catch, and Ganguly was out for a paltry 18, after a start that like so many others, could have been so much more.

Ganguly hit a major purple patch between 1999 and 2000, scoring half of his 22 one day centuries and another 16 fifties, while racking up his runs at an average of over 50 and pulverizing almost every opposition lineup he came up against. What though was most notable was his rare ability to turn a start into a massive score in the smash-and-bang format of the game. Against New Zealand in Gwalior, he carried his bat for an imperious 153. Against Sri Lanka in Taunton, he clubbed his way to a phenomenal 183 - and a number of his other knocks in that two year period showed some stunning scores - 130 not out, 139, 141, 135 not out, 141 not out, 144, and these centuries were against some of the more dangerous bowling lineups; with the likes of Wasim Akram, Allan Donald, Glenn McGrath, Damien Fleming, Muttiah Muralitharan, Saqlain Mushtaq and company.

In the last two years, the Prince of Calcutta has turned to a pauper - or at least when comparing that golden period of 1999-2000 to the last couple of years. 53 matches since January 2003 (not counting the Asia XI/ROW ODI) have yielded 1703 runs at a more unflattering average of just 36.23 - with just 3 hundreds and 9 fifties in this time period. And these hundreds, unlike those other 11, came against far less challenging opposition - two against Kenya, and the other against Namibia. It's been a sharp decline in form for the Indian captain, who has been struggling to put runs on the board with any sort of consistency.

While it can be said that Ganguly's ability to compile scores has been affected by the move down the order to accomodate Virender Sehwag and Sachin Tendulkar at the top, Ganguly has still opened in 17 of the 53 games in the last two years - and come in at no.3 in 21 others. Yet, in those 17 innings, he's only crossed fifty twice - and his next highest score is a worrying 33, with his average at that position in recent times being a dismal 21.70. In comparison, he's averaged 62 at one-down, with 7 fifties and 3 hundreds - but without those three games against Kenya and Namibia, that average would be a far less impressive 42.59.

It's a complete contrast to the Ganguly of five or six years ago, who in the two year span being looked at, opened 67 times - and ended up scoring 11 tons and 14 half centuries with an average of 51.13 in that position. What's even more impressive was the number of times he carried his bat through an innings (6 instances), scoring unbeaten tons a number of those times. The big worry though is how its affected the Indian team.

Ganguly has rapidly turned into more of a liability to the side than anything else with the bat in hand, proving unable to convert starts to big scores - and more worryingly, showing an inability to keep momentum going. In the last year, his strike rate has been under 70 runs per 100 balls - a worrying statistic for someone coming in at 3 or 4 quite often, and being required to turn the strike over to set batsmen. Ganguly, more often than not, has been unable to give a set batsman strike early in his innings, and while in the past, he could make up for a low initial strike rate by suddenly cutting loose later on, he's rarely seen any innings reach such a stage in recent times. In comparison, while he had a number of sluggish starts in 2000, he ended the year with a strike rate of 82.8 - with a number of big scores where he could cut loose after playing himself in.

The main issue with his scoring has been the number of balls he gets in the other end of the pitch - with his worries against the short ball being picked up by every single bowler possible. In Australia, Douglas Hondo and Andy Blignaut recently peppered him with bouncers until he played an atrocious hook and got himself out. And with the major flaws in his technique that are being picked apart almost every time he walks out to bat, and with his increasing inability to put a big score up - perhaps it is time for Ganguly to hang the pyjamas up for once and for all. With Sehwag, Tendulkar, Dravid, Kaif and Yuvraj, India have a fairly strong batting order in the one-dayers - but the captain's presence seems to be significantly weakening it.