Hit the tourists hard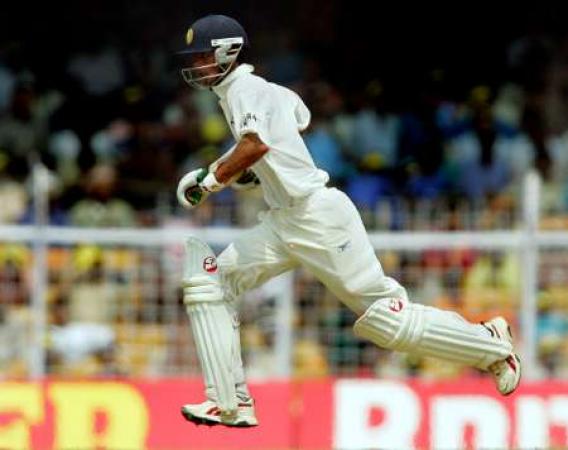 By Thaleel
March 2 2005
The Board President's XI warm up game, weather permitting, should allow the touring Pakistan team to get some vital match practice before the first test in Mohali next week... but more importantly for India is the opportunity to get an early psychological blow in before the tests even begin. Forget sledging and gamesmanship via the press - if Ganguly wants Pakistan to be put under pressure right from the word go, the best chance he has lies in the eleven men who'll compete with a Pakistani XI in a three-day warm up game commencing shortly at Dharamsala.

It's been one of the best ways of greeting most foreign teams, as Australian fans will attest to - in a recent tour Down Under, New Zealand were greeted by a SCG wicket covered in grass with Brett Lee, Nathan Bracken and Stuart Clark raring to go - and were ripped apart in the warm up against New South Wales, before being thrashed in the two following tests. Pakistan had an even tougher time of it as they were humiliated by a Western Australia Second XI, and then by a first string WA team before being thrashed in the first test at Perth.

Similarly, Mohammad Kaif should be looking to captain the side to a convincing victory here - or if the weather plays a hand, should at least be looking for the team to produce the sort of performance that will send alarm bells ringing throughout the Pakistani camp. What'll be of use is the fact that a number of the youngsters under him - and Kaif himself - have plenty to prove.

Parthiv Patel's recall here was a surprise to some, with the gritty wicketkeeper-batsman being picked ahead of Mahendra Singh Dhoni who's had a fantastic time with the bat recently... and for Patel, who was dropped a few months ago from the national team for some shoddy keeping, it'll be the perfect opportunity to show that he's patched up those flaws in his glovework and to send a strong message to the five wise men heading the selection panel. Similarly, Kaif felt the axe despite doing little wrong - in fact, both Kaif and Patel impressed with some gutsy batting performances against Australia - and against a far weaker attack, both will be aiming to churn out even more runs.

For Dheeraj Jadhav and Shikhar Dhawan, it'll be a chance to again highlight their places on the selection radar as possible opening choices. While Satyajit Parab at age 30 has fairly slim chances of a call up in the event of an injury or more opening combination worries, both Dhawan and Jadhav have age on their side - and more importantly, form. Jadhav in particular stood out in the Ranji Trophy with an average of almost 60 in the preliminary round for Maharashtra, while Dhawan didn't perform badly in his debut season either - and if either of these two can put out a big score, not only will it put the likes of Sami and Naved ul Hasan under some pressure, but it'll also add to the cases both are making for their selection.

Suresh Raina, Niraj Patel and Yalaka Venugopal Rao have also been among the runs in recent games - and if even a couple of these talented youngsters can perform with the bat and pile on a big total against Pakistan, it might be an ideal means to soften up the opposition bowling before they take on Sehwag, Dravid, Tendulkar and company. For the bowlers though, this'll be a stage where they need to deliver. With the likes of Inzamam ul Haq, Yousuf Youhana, Salman Butt and Shoaib Malik probably all playing, the Board President's XI will have a strong batting lineup (in Asian conditions) to contend with - but if Gagandeep Singh, SS Paul and Ramesh Powar can show the form they've been displaying throughout the domestic season and stun the batting, it could very well have some major effects on how the Pakistani batting performs in the tests.

If Pakistan's top seven can put up a big total on a Dharamsala wicket that reputedly has lost most of the grass on the surface recently and carry the confidence into Mohali, India might well worry about the possibility of a leather hunt... but if Powar can show the form that saw him run through South Zone with 7 wickets recently, or if SS Paul can find the rhythm that ripped apart a BCB XI in his last Duleep game, it could be a strong psychological blow for Pakistan.

One thing that has been repeated countless times before this series is that with Pakistan being one of the most inconsistent teams in world cricket, it can't be said whether we might witness the Pakistan team that brings their collective A-game to India, or whether we see the same team that was smashed comprehensively in the three tests in Australia. This game should give fans and the Indian team plenty of indication as to what they might be up against just under a week from now.