Blind as a Bucknor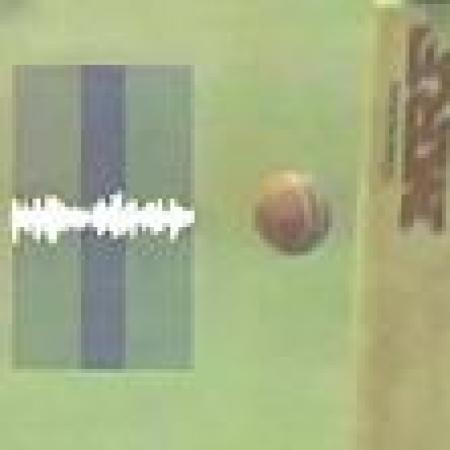 By Gambit
March 18 2005
On 31st May 1946 at 0420, a baby was born in Jamaica. Lets call him Bucker. Bucker went on to bigger things and took up a job as a football referee. He also officiated in a few world cup qualifiers. Taking note of his work, FIFA decreased the maximum age limit of a referee from 40 to 35, thereby depriving him of a job and thus saving the beautiful game.

It was then that our hero decided to "bless" the game of cricket with his presence. Over the years, he built up a reputation of being a good umpire and officiated in four consecutive World Cup finals. Although the exact date is not known, somewhere in between he developed partial blindness, the cause of which is thought to be a combination of old age and the Indian team.

He took a particular liking to the Indian team. There were times when he decided to vent all the frustrations he had, be it from his wife, his grocer or his dentist on the Indians. Match after match, he punished the Indians and in particular, their golden boy, Sachin Tendulkar. It's difficult to say which decision Bucker cherishes the most.

Would the howler at the Gabba where he dismissed Tendulkar with a shocking LBW, rank higher or would it be his match-saving performance at Sydney where he saved Australia from certain defeat? Or would his wonderful partnership with Silly Billy at Bangalore be his defining moment?

Rumours have it that his performances were noticed by a film director, who thought Bucker was ideal for the part of a blind protagonist. Unfortunately, Bucker declined and Rani Mukherji got the part for "Black". When you thought he was past his peak, Bucker came up with another gem, which must be his finest work yet. India and Pakistan were involved in an intense test replete with twists and turns.

Just when it seemed that Indians were running away with the game, Bucker unravelled his masterpiece today by giving Sachin Tendulkar out, caught behind. The only problem was that, a herd of elephants could have walked through the gap between bat and ball. The only one appealing, rather shamelessly, was Abdul Razzaq. Or maybe, he was relying on Buckerís penchants for such cluck ups.

The test now hangs in the balance, due to Bucker's inability to make a sensible call and repress his trigger-happy impulses, but Bucker's career does not. Surely it's the end of the road for him. Or so we hope. What remains to be seen is what will happen first? A visit to the optician for Bucknor or relegation from the elite panel?

Note: All proceeds from this article will be sent to Munna Goliwala, an equally irate fan in Mumbai, who is in desperate need of money to fulfil his lifeís wish. Dismiss Steven Anthony Bucknor from this game.