BCCI, it's time to show Chappell the door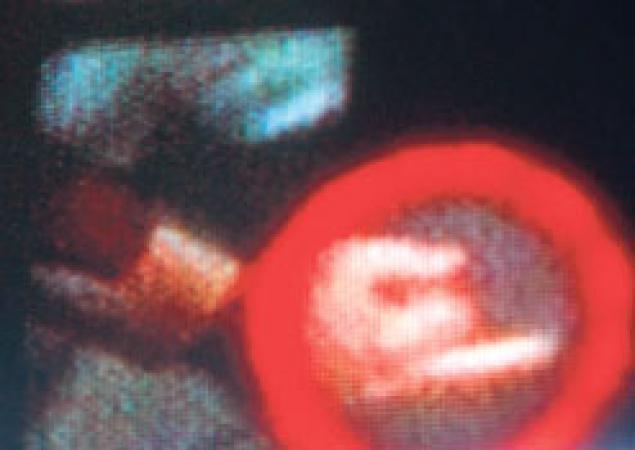 By ICF Staff
November 27 2005
Embattled Indian cricket coach Greg Chappell is embroiled in a new controversy after television footage showed him giving the finger to crowds at Kolkata's Eden Gardens. Greg Chappell would have us believe that India's winningest captain is a "cancer" in the team who avoids training drills and pretends to be injured because he is afraid of facing pacemen playing for Zimbabwe A. That Harbhajan Singh deliberately underperforms when playing under Dravid. That premier paceman Zaheer Khan is not qualified to be in the Indian team.

All of the above Chappellisms were found out when the team's manager and trainer testified at a special inquiry of the BCCI that Sourav Ganguly was in no way avoiding training or feigning injury. To insinuate that India's best spinner underperforms under a certain captain is insult of the highest order, which enraged Harbhajan. And Zaheer Khan has proven beyond all doubt in the just-concluded Duleep Trophy that he is head and shoulders above every other paceman in the country.

Any other foreign coach in any other country could never have survived false accusations of this nature. But not only did Chappell survive them, he managed to keep Ganguly and Zaheer out of the team. Only in India!

Having ousted Ganguly from the ODI team, Chappell did his best to keep him out of the Test team as well: this after Ganguly took India to an unprecendented high world ranking, and right after he led the team to an away series victory with a clean sweep, aided by a personal century. Yes it was only against Zimbabwe, but never before had India won a series in Zimbabwe, let alone whitewashed them, and no other Indian batsman save Laxman hit a century in this series. This added insult to injury, and every Kolkata cricket-lover who ever idolized their prince was left fuming at the naked vendetta.

Although Ganguly made it into the test team after vehement opposition from Chappell at a meeting of the selectors, any mention since from the media of the ex-skipper has caused the coach as well as current captain Rahul Dravid to become evasive, and adamant in their refusal to say anything remotely positive about him. Notwithstanding his big century and 5-fer in the first-class match to which he was relegated, even as India were playing at his home ground, Eden Garden. This is no way to treat one of Indian cricket's greats, especially after Ganguly himself has been gracious in public comments giving high praise to Dravid's captaincy.

The adverse reaction of the crowds was unbecoming, but perhaps to be expected. What does the common man do when their hero is dragged through the mud? He protests. And protest the Kolkata crowd certainly did, albeit in peaceful manner, as they saw their team humiliated by the heaviest possible margin to visitors South Africa at the Eden: by 10 wickets with 15 overs to spare.

Dravid was booed, but having heard his captain being booed all over the country eralier, he was the better prepared for it. His reaction was that of a professional sportsman.

Chappell's uncultured reaction was to give the Kolkata crowd the finger, caught by an alert Kolkata TV cameraman. It was beamed all over India in no time, and Chappell first reacted by skipping the press conference after the match, then a few hours later vehemently denying that he did anything like it, and a few hours after that defiantly admitting that he did it because the crowd's behavior was unpleasant.

What coach gives his own home crowd the finger? No Indian cricketer has been ever known to do that in India in any situation, let alone a 56-year old foreign coach. Kolkatans are unimpressed with his lack of class. After the suitably diplomatic John Wright, the Kiwi ex-coach who served India so well for four years without so much as a minor controversy, Chappell has come across as an unruly ruffian.

Some say that the Kolkata crowd's heckling of the team was disgraceful, while others say that Chappell's behavior was disgraceful. Both are right. But Chappell is a very highly-paid leader of the team, and higher standards are expected of him than the random disgruntled spectator at a cricket match.

Chappell escaped like a coward from Kolkata, in early dawn instead of his scheduled evening flight to Mumbai where the next match is being played.

BCCI must hold an inquiry into the matter, and justice must be served. If his earlier fabrications against some of the best cricketers in the land were not enough to give him the pink slip, this certainly is. BCCI elections are around the corner, and they are expected to be close, but some things take precedence over politics.

Cricket is more than just a sport in India -- it is a common interest cutting across every measure of diversity, and unifies people across the country. By polarizing and dividing the team, Chappell has polarized and divided people across the length and breadth of the second-biggest country in the world.

Mumbai's cricket-lovers must give Chappell the finger while supporting the team, and BCCI must give him his walking papers.