Warwickshire Week - but we're not strong enough!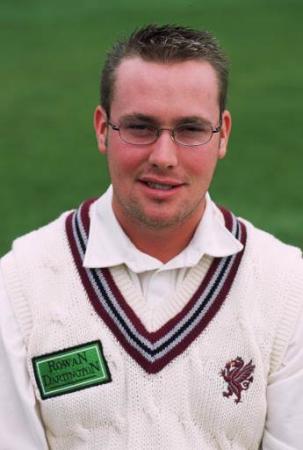 Good CC1 knocks
By Grockle
August 27 2002
Warwickshire arrive at an important time and we get...not everything we would have wanted. The Championship game got away from us when 20 points would have been a Godsend and our NUL performance confirmed what we already knew - we aren't good enough for Division 1.
Warwickshire Week @ Taunton 21 to 25 August 2002
The men from the boys...
The Championship and the NUL came down to this week. The one day game position was almost mathematically impossible after the failure to pick up a single point in the important games against Notts but if we beat the Bears then there was still a chance. The four day game must have been one of the ones targetted by Kevin Shine and Jamie Cox in their 3 game, 60 point 'lifeline' for the important first division of the Championship.
It started well. Four days of fine weather forcast and a decent squad to pick from. We won a toss and batted in the hope of getting a big score in to push them on Day 3 and 4. At 3 for 1, it looked familiar but Coxy found some form before another awful LBW decision - what is it with this guy, legs and umpires? Burns and Bowler put on 88 with Burnsy taking the lead role and losing out 5 short of his hundred - but it was better. KP put in a few before the majestic Blackwell - on home soil and so back in the groove - smashed 110 off 105 with 16 fours to force the score along. With useful tail-end runs from Matt Bulbeck, we saw ourselves pass 400 in the first innings for the first time in a while.
It got even better as Simon Francis and Matt Bulbeck showed some Championship form and promise for the the future as they took Warwickshire wickets in clumps around the 50's and 100's. Franky recorded his best CC1 figures of 5 for 73 and Bully returned 3 for 75 - although he also smashed his finger badly and had to go off towards the end of the Warks reply of 304. 2 days down and the second half starts with us 106 ahead.
A 96 run partnership for the first wicket over the evening of day 2 into the first session of day 3 raised hopes and expectations. 68 from Matt Wood gave the young opener a real form boost and Cox got towards 50 with 44 in support. Burns put in another 80 although Bowler still is woefully out of nick I'm afraid. Blackwell's 81 and Turner's 37 put us up towards a lead of 500 and we finally finished on 394 leaving them 501 to win with just over a day to go. Surely, Surely! Maximum batting and bowling points to us and a twenty pointer in prospect.
Not quite. 17 for 1, 2 for 46 and 3 for 50 suggested that we'd win by about 250 runs. But once Powell Knight and Wagh had gone, everyone else on the Warwickshire side contributed something and our fielding wasn't all it could have been. Bell's 77 and Ostler's 55 put the score over 200 but we couldn't break the final partnership of Bond and Carter who saw the opposition from 268 for 9 to a finishing score of 310 at the close of play. Let's hope we don't need those 8 points in the run in. Better boys but no cigar I'm afraid. Nothing is certain yet.
Down...Down...Down...
The NUL game on the Sunday held very few surprises, unless possibly for the size of the crowd who had come to see our white ball execution. It seems that this is now the problem. It isn't the consistency of the side in the one day game, it is the fact we can't plpay the game with the white ball. Can't quite work out how that explains our pitiful showing in the B&H at the start of the year but what do I know. Anyway, it's a problem and it got no better at all on Sunday.
The papers on Monday claimed we were beaten by Pollock on his own. He got a lot of help from our squad and probably would have made no difference to the result if he had stayed in Birmingham! Peter Trego and Piran Holloway came in for this game, replacing Bowler and Francis while Steffan Jones came in for Richard Johnson who is being rested for next Saturday one would assume - it shows how important this league is to the club!
We win the toss and bat - usual pitiful first 10 overs. Trego plays the pinch-hitter role with Cox and goes for 4 off 9. Holloway gets 5 off 7 and Burns gets 4 off 8. We are 48 for 3 chasing another one day game before it's 60 balls old. Ho Hum... With our mindset, it is amazing that we nearly got to 200! With only Cox (64) and Blackwell (51) making double figures it was almost a miracle. Extras were the third top scorer with 27 and 188 in the 43rd was not really defendable.
Knight showed how pitiful the total was with 45 off 37 balls before he became the first man out at 64 for 1. Although Dutch got Wagh 11 runs later we troubled the visitors no more and they romped home by 8 wickets with 10 overs to spare, took the four points and waved bye bye to us as we dropped out of the top fllight. Look at it this way, they smashed us by 10 wickets last season so things are looking up!
We don't have the NUL to worry about any more and I've suggested what we ought to do with the last four games on the messageboard. I suppose that if our Championship season can be salvaged and we win the RED BALL C&G then there is light at the end of the tunnell. But there is some serious work to be done if next year is to be any better than this.
The rumours about rifts in the dressing room and so on, do not seem to be borne out by the facts. A long conversation with someone who knows the situation well tends to suggest that it is simply a case of the doldrums which have hit everyone together and which the whole squad are desperately trying to find a way out of. In fact the person in question said that dressing spirit is high although morale has been hit by the last couple of months. There are no divisions because Kevin Shine won't allow them and drops on them if they start. The injuries have been a heavy burden for the rest of the lads but they are all keen to work to get back to winning ways....we shall see before the end of September....let's all think big positive thoughts and see what we can salvage before the season's end.