After the Fox - Leicestershire come to Taunton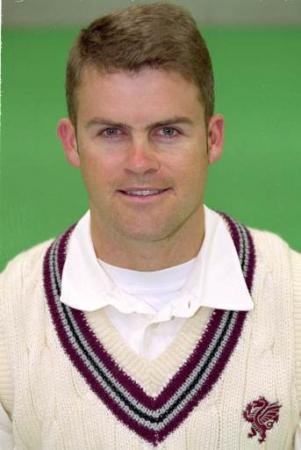 Run Machine returns!
By Grockle
May 14 2002
Graham Rose and Simon Francis join Matt Wood in the 12 man squad. The epic struggle of last year is renewed in the four day format. Can we capitalise on the success of last week? The Foxes may have something to say about it!
V LEICESTERSHIRE CC1 @ TAUNTON 15 MAY 2002
What's in store...
We go into this one with expectations high. This is THE COMPETITION for us this year and the only one we've had success in as yet. Leicestershire come with some things to prove. Will Jamie Grove be in against us? Is this the first class cricket he wanted? We've got Bevan to contend with and we may even see Rob Cunliffe!! Darren Maddy and Stevens will be expected to be on the ball - Maddy seems to run out as a true allrounder nowadays. This squad is in a state of flux and although the batting can be explosive, how long can Phil DeFreitas and Devon Malcolm keep going? They have some promising players (Damian Brandy, Tom New and even Grovey) but will they miss Aftab? Ormond and Smith...why oh why did they get rid of Boswell?
We are not the side that beat Yorkshire. But the only real omission is probably Caddick. Marcus Trescothick put it together in the second innings but looking at Sunday, we can do it without him. Bowling is the issue. Steffan Jones is back (Hurrah!!) and Graham Rose is back in the frame. Please go for the experience. Simon Francis deserves a go because he looked much more the item in the four day game. Matt Wood will be back in the opener spot and hopefully Rob Turner will be back behind the stumps. If not, will Carl Gazzard make his Championship debut?
The pundits predict us as 3rd in Division 1 and Leicestershire as 9th. Let's hope it runs to form...then again very little has this season as of yet!
First session.....
Somerset win the toss and decide to bat. Cox needs to put up a score that his weakened bowling attack can get their teeth into and that seems to be the scheme from the start. DeFreitas and Malcolm versus JAMIE COX and MATTHEW WOOD and Somerset start the better. Daffy starts with two no balls and the openers start with 24 off the first three overs. Devon is not the paceman he used to be but as all the power of the man is in his arm there is the occasional speed ball that any batsman has to watch out for. Daffy is a cannier bowler than he was but you have to wonder whether he is still the man to choose for the longer game. There are a lot of 'Lathwell-isms' in Matt Wood. He stands like Steve Waugh, he runs like the man from Devon, he hits the balls hard and defends well but he seems to have no nerves at all. At the end of last season the 'media pundits' were all suggesting that his success was a flash in the pan but whether he has technique or not, he gets runs and stays in and that is all that matters. He looks like a good replacement for Trecothick and lengthens our batting order even further so you don't see the supporters complaining.
Taunton today is either a batting wicket or we have hit a rich vein of form. Neither of the two ex-England pacemen make any impression at all and their replacements, including Mr Bevan don't seem to phase our guys. A 'non Lathwell-ism' of Mr Wood is that he has no sense of the status of his opposition. He tries to hit the great Australian for the same boundaries he took of everyone else. Fifty up in the 9th with equal contributions from the captain (24) and the new boy (20).
The partnership is sort of ebbing and flowing, Cox has a smash about and then he calms down and Wood has a bit of a 'welly' and so on. The hundred arrives inthe 21st. Wood is the first to 50, 'Nelson' is on the board and all is right with the world. He takes the applause like Mr L would, quietly and almost embarrased but then gets back to work in the 24th over. Cox goes to his half ton in the next over (and they've added 14 more before that). At lunch it's got even better, 140 for 0 ain't a bad start, Cox 65 and Wood 79.
Second session...
More of the same, although the rate of scoring lessens a bit after the 4/5 an over of the first phase. More slow bowling and more defensive batting but neither player looks in any trouble at all and a couple of hundreds are well on the cards. It's past 150 with the overs in the 40's when Wood slips up and dobs one up to be caught for 79 with 184 on the board. Quite a number went through second and third slip in the mmorning session so I don't suppose we can argue and maybe we need something to get the momentum going again. Nevertheless a good knock full of confidence and promise
MIKE BURNS replaces him with 51 overs up and he also looks like he's there to do business as we cross 200 in the 54th and Cox reaches three figures off 167 balls with 17 fours. At 4:15, just before tea we are 265 for 1 with Buzz on 128 and Burns on 36. Big score in the frame but can we bowl them out twice?  It looks a lot like we're going to get the chance because very little changed for the rest of the day.  Dispiriting for Leicestershire but hopeful for us.
Third Session....
Burns moved on to 50 at 292 in the 79th over and we were putting bets on whether Cox would get to 150 before the side got to 300.  At 298 if all became less of an issue when Burns was caught by a diving catch.  The problem was that as the fielder landed his glasses or something fell off his hat and many people in the crowd believed that the fielder had dropped the ball before he had control over it.   It wasn't helped by the extra complication of the catcher rolling the ball along the ground towards the umpires.  Tractor was especially convinced and risked citation and censure by the ECB for his quite load outburst.  It was all sorted and Burnsy was on his way for 52.  PETER BOWLER arrived and we went on as before.  The 300 arrived in the 82nd and Buzz hit 150 at 308 in the 84th.  From then on the only real objective before the end of the day was 400 for Somerset and maximum batting points without the loss of a wicket which would have given the Foxes a bowling point.  It almost happened until Coxy was bowled for 176 with the score on 376.
A real vintage Cox innings whihc suggests that he's back in form earlier than is usual in his English season.  His trademark straight drives were back in spades - the 176 included 29 fours and two thirds of his first 150 came in boundaries.   Driving back the bowler on the on and off side were what impressed in his first season and he's doing it again.  Excellent work and entertainment....nothing better for depressing a bowler either!!
KEITH PARSONS replaced his captain with about 4 overs to go and brought the score up to 390 by the end of the day.  Tractor upset one of the new Leicestershire boys..Mr Whiley (he didn't have a good day) and had a lot of banter with Devon towards the end, good fun and good humoured, although a couple of fans came over to 'support' their fast bowler...like he needs help!!
Good day.  600 would be good and bowling them out twice would be better.  It's on the cards and we need fast scoring and heavy bowling in the next two/three days.