Tyke Board are 'Bowled'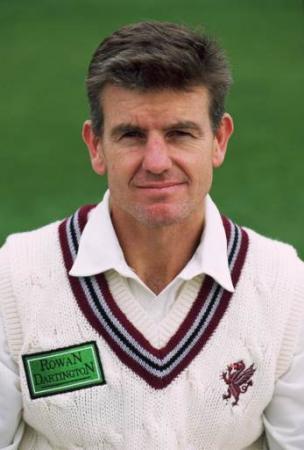 Top Ton
By Grockle
May 29 2002
A fighting defeat for the Yorkshire Board players who give Somerset a run for their money. Peter Bowler's century is really the difference between the sides as the Sabres notch up an 87 run victory
Tyke Board are 'Bowled'
A good performance from the Yorkshire Cricket Board put Somerset through their paces at Scarborough today but Peter Bowler put the game out of their reach with 104.
These early C&G fixtures are always a little strange. Big sides can come a cropper and they can also embarass the opposition with massive scores and meagre bowl outs of the board sides. This doesn't seem to have been one of those.
The Board put us in with a full Somerset line-up to cope with. No Caddick and Trescothick of course (they may appear later possibly) but everyone else was there. On paper it should have been an easy task but the board must have been bouyed up when they got Matt Wood with only 11 on the board. Unfortunately, that brought Cox and Bowler together and a 148 runs partnership was the result. Cox took 64 off 79 balls and Bowler's 104 off 142 put the first class county in a strong position for a large total in 50 overs.
But a Mr Pyrah and a Mr Swanepoel had other ideas. Once Cox had gone for 64 with the score on 159, they went to work to bring their opponents to heel with a gettable score. Blackwell did not dominate and Pyrah had him for 6 in less than 2 overs. Bowler did not anchor the other end for long either when Pyrah had him next with the score just over 200. Although Burnsy hit his 32 off only 24 balls, he didn't accelerate away, Pyrah had him and then Turner with the score still under 250. Parsons made 27 off 25 but Dutch only made 2 and they both went with little time between them and Swanepoel made it three with Rose first ballon the last ball. Three wickets went at 255 and we added no more. A great effort and a decent five-fer for Pyrah 9/0/50/5 with great support from Swanepoel 8/0/47/3.
255 was not a great score in a 50 over game and at the break, if I was a board player I would have thought, "this might be on". After 15 minutes of the game my thoughts might have been a little different as Bulbeck and Rose took out the openers and left Yorkshire at 9 for 3. This virtually ended the game because the board side needed some type of start to get there. Jones and Dutch nailed it down with 2 more wickets at 34 and 59 before Dutch put it to bed with the wickets of the bowling heroes within three runs of each other at 91 and 94. The objective for the home side then became one of not being bowled out. Defeat with honour was achieved although Cox (who bowled 7 overs) did get an eigth wicket on 'nelson'. The game ended in a win by 87 runs but the home side should be proud of the game and their part in it.
Dutch was the bowler of the game and Bowler was the batsmen and we are on our way to the next round and a sterner test one would imagine!