Land of Dreams...Warks away NUL1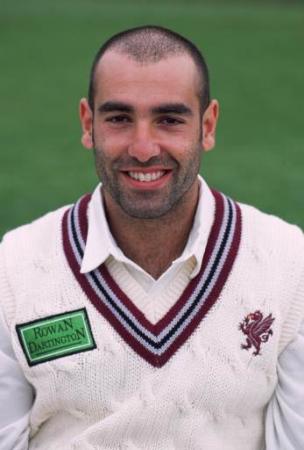 The Greek Returns
By Grockle
June 8 2002
A lay off for nearly a fortnight ends with a must win clash against one of the form teams in one day cricket. The internationals have been allowed to play and we need a win so we could do with them!
v WARWICKSHIRE @ EDGBASTON NUL1 9 JUNE 2002
Back from the Land of Dreams to harsh reality...
The eleven day lay off now ends and we are back into it in a big way. The new B&H finalists welcome us to their abode with their season showing great promise and ours yet to really start in the one day game. What with the ECB allowing Messrs Trescothick and Caddick out to play if we can't do it now then we won't do it this year
Richard Johnson is also expecting to start this game so we should be able to put out a full strength side for the clash despite the worrying fact that Steffan Jones has not responded to over a weeks rest and is still not fit to start. We need a win to boost confidence and get us off the bottom of the Division 1 league table. With no cricket at home for most of this month this will probably be a well attended match for Somerset supporters so if anyone wants to send a poor harrassed web publisher their thoughts on the game then they will be more than welcome.
The Bath Festival is also upon us from next Wednesday. With Hampshire (who we'll see a lot of over the next few weeks) visiting for the four day fixture and Leicestershire down for the Sunday game, it looks like a good week. Let's hope the weather is more like June and a little less like February. If you've never been to the Festival then take the oppportunity. It's a great setting when the weathers fine and the cricket hasn't disappointed in the last few years.
Don't forget there is another fixture on the calendar for the week after the festival. On 19 June (Wednesday) we look to progress in the C&G competition by taking on and beating Hampshire at the County Ground. Won't have the Test boys for that because the Third starts the next day so we hope that Steff the Ball is fighting fit by then!!
Ay lad! It's ret grand to be back!!