And the Good News is - Surrey CC1 Day 1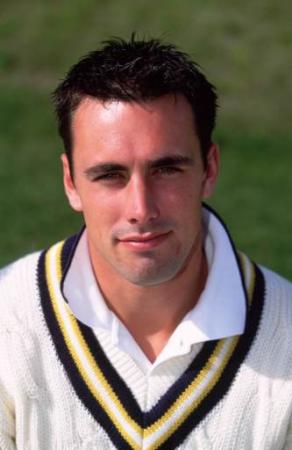 4 and over!
By Grockle
July 4 2002
A full day and half a team versus the Champions of 2001. Unless something really excellent happens, the best result for us in this one is a draw and we won't be puttiing much in the way of Surrey and 2002! Predictions of rain affecting the first two days of this important game didn't amount to much today and we could have probably done with the rain!
We go into this game with a side that bears little resemblance to the one that supporters expected to drive all before them in the 2002 Championship.

No Cox at the batting helm and no Johnson at the bowling end. Piran Holloway replaces Cox in the number one position and we are going to need a steady game from him if we are to stave off a defeat...if this game goes to four days.

Matt Bulbeck is back after missing the game on Sunday but the pick of today's seam bowlers (and it isn't saying a lot I'm afraid)was Simon Francis who took 3 for 80 off his 21. We just ain't taking wickets frequently enough. Jones didn't fire as well today and only managed 1 for 102 and Blackwell toiled in with 18 overs 1 for 68.

Burns, the captain for the third time in a row, watched a start which had Batty and Ward back in the pavilion for 32 turn into the Mark Ramprakash show. Perhaps showing again why he made a mistake not to choose to come here full time, he hit 199 not out by the close. Shahid's 51, Clarke's (whooooooo?)60 not out and the return of Adam Hollioake with 87, put us 448 runs behind at the end of day 1 and they've got 5 wickets left.

That's a 600-ish total to chase with about two and a half days left I would imagine and a big job for our batsmen to do. The rain got to us on Sunday with a little help from the men in white coats. Maybe it is going to do the same again...this time by staying away!!