Hammered in Scarboro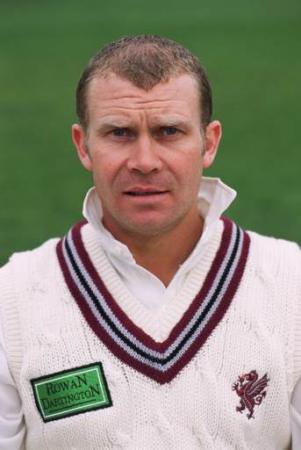 Who'd have his job?
By Grockles
July 14 2002
Not a lot to say really. Unless something miraculous happens we are 2nd Division next year in the one day format.Losing to Yorkshire by over a hundred runs on a batting wicket is not going to be good enough and it has little to do with our bowling problems I am afraid.
A one day game we need points from started with us losing the toss and being sent into the field.  The opening partnership for Yorkshire with the bat also fared better than the Somerset opening partnership with the ball.  Jones and Bulbeck, naturally attacking bowlers, tried to take wickets but on a pitch that had been slow for four days, they tried too hard and White and Wood took advantage of some variation in line and length.  66 on the board before we broke through in only 40 minutes at about 7 an over was not what we wanted. Jones finally got one off the edge and captain Burns took the catch and sent Wood back for 21.
Matt Bulbeck left the pitch after five overs with blisters (although the radio commentary, where Kevin Shine was heard discussing the position with Ross Dewar suggested there was a bit of sun stroke also). and Jarvis was called into the attack early on his return to the club.  Shiney admitted the problems with injury and identified that both Keith Parsons (bruised toe) and Mike Burns (strained side) were playing under par.   Mr J did his job and added support for the slows who took over the attack quite early with a big score on the cards.  Blackwell got the pinch hitter - Silverwood for 24 after he had taken 16 off three balls of a Steffan Jones over and then had White caught by Arul Suppiah in the deep, a good day's fielding for the sub, he looks useful.  146 for 3 brought Darren Lehmann to the crease with a lot of overs left and he saw them to 200 before going to Burns for 37.
McGrath put on 59 useful runs before he went to Jones, who returned to help clean up.   He also had Lumb to take his total to 4 wickets...but the cost was 72 runs.   Dutch put in his 9 overs for an excellent 39 and Blackwell ended with 2 for 52.   Mike Burns added the other 5 overs to cover for Bulbeck and 1 for 29, in pain was a captain's contribution.  Jarvis showed class and an old bowler's knowledge of what to do with his last over.  We have seen him go for 17 off final overs in one day games and with 280 on the board, you might have expected the same to happen.  But with a combination of straight balls and knowledge of where to make runs difficult, he took two wickets and gave away one run to finish with credible figures of 2 for 54 off 8.  The only problem with his inclusion is that the argument about going for experience was the one put forward in these pages when Francis looked a little out of his depth in one day games and Rose was sitting twiddling his thumbs in the seconds.  Nevertheless, Jarvis did not embarass himself or us but it was a decent score but not something we couldn't chase.
What a load of crud I do type.  "A total we couldn't chase"?  Who the hell am I kidding?  We are all out for 148 in less than 30 overs on a slow pitch.   Jarvis in as a pinch hitter at number three after two years out of the first class game?  What logic is there in that?  No contribution from him - he lasted 7 balls. Nothing from Wood or Holloway and Craig White, who admits he can't manage to bowl in a Championship game any more takes 5 for 19!!  We are Second Division and it has very little to do with our bowling problems.  If we can't make a decent attempt at 280 on a slow pitch in this division then we deserve to be where we most definitely will be playing next year.  The radio reception packed in and the music was on when we went back...can't say I'm sad.  It looks awful and I really didn't want to hear it as well!!  You have to feel sad for the captain who was out for 49 and bowled 5 overs when he really wasn't ready for it but what the hell can you do without backup? I'm perplexed by this form. Is it because there is something to blame that they play this badly? Can we only really perform when no-one expects anything from us? It is so frustrating for the support and I pity anyone who made the long trip up to watch. Then again...think how Shiney must feel, he has to come back and explain it to the big boys!!