Harmison available from the season start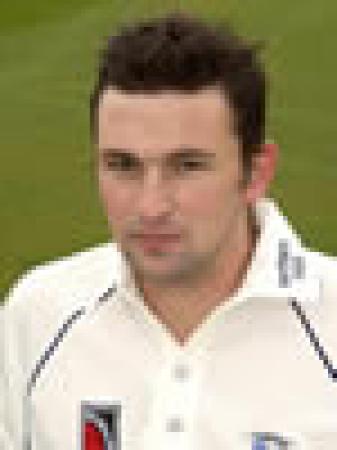 Available from the start
By Jon Steer
March 26 2008
The ECB have announced that Steve Harmison and Phil Mustard will both be available for Durham in all forms of cricket from the start of the season. The availability of England players outside of international fixtures has become closely controlled despite the obvious need for many players to get as much competitive practice as they can.
Steve Harmison was dropped by England after the first test and Phil Mustard played no part in the test series despite being in the squad. Both will be available from Durham first game, the traditional university encounter, this year at the Riverside from the 16th April.
Paul Collingwood who played all three test matches in New Zealand won't be available until the Friends Provident Trophy match against Derbyshire on 2nd May. He should be able to play the trophy matches against Lancashire and Yorkshire on the 4th and 5th of May and the Championship match against Lancashire on the 7th. Michael Vaughan and Matthew Hoggard will be available for Durham's game against Yorkshire while James Anderson will be available for both of Durham's games against Lancashire.

The first test match of the summer is a rematch against New Zealand starting on the 15th May.
The full availability from the ECB:
Durham
Stephen Harmison: Available for all cricket from the start of the season
Phil Mustard: Available for all cricket from the start of the season
Paul Collingwood: Available: v Derbyshire Friends Provident Trophy (2 May), Lancashire FPT (4 May), Nottinghamshire FPT (5 May), v Lancashire LV County Championship (7-10 May)
Essex
Alastair Cook: Available: v Derbyshire LVC (23-26 April), New Zealand - tour match (2-5 May), Middlesex LVCC (7-10 May)
Hampshire
Kevin Pietersen: Available v Somerset FPT (2 May), Gloucestershire FPT (4 May) and Somerset LVCC (7-10 May)
Lancashire
James Anderson: Available v Somerset LVCC (April 23-26), Durham UCCE (April 30-May 2), Durham FPT (4 May), Durham LVCC (May 7-10)
Middlesex
Owais Shah/Andrew Strauss: Both players available for all cricket starting from LVCC fixture v Leicestershire (April 16-19)
Northamptonshire
Monty Panesar: Available for all cricket starting from LVCC fixture v Warwickshire (April 23-26)
Nottinghamshire
Stuart Broad/Ryan Sidebottom: Both players available v Oxford UCCE (April 23-25), Yorkshire LVCC (April 30-3 May), Kent LVCC (7-10 May)
Graeme Swann: Available for all cricket starting from LVCC fixture v Kent (April 16-19)
Warwickshire
Tim Ambrose: Available for all cricket starting from FPT fixture v Nottinghamshire (20 April)
Ian Bell: Available v Worcestershire LVCC (April 16-19), Leicestershire LVCC (April 29-2 May), Derbyshire LVCC (7-10 May)
Yorkshire
Michael Vaughan: Available: v Leeds UCCE (16-18 April), v Hampshire LVCC (23-26 April), v Notts LVCC (30 April – 3 May), v Derbyshire FPT (April 27) v Durham FPT (5 May)
Matthew Hoggard: Available for all cricket from the start of the season
More Durham CCC headlines