Colly dropped from Test team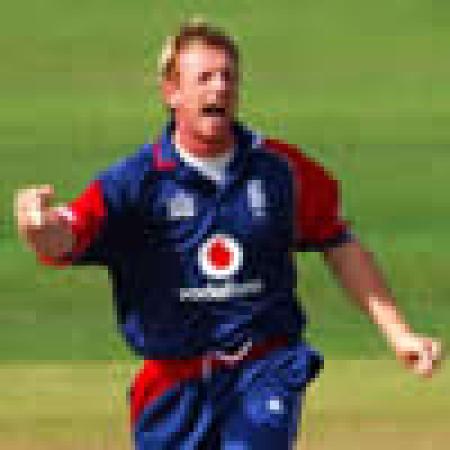 Dropped
By Jon Steer
July 18 2008
After 33 consecutive Test appearences for England Paull Collingwood was left out of the starting eleven for today's second test against South Africa. Andrew Flintoff and Darren Pattinson come into the team with Sidebottom missing out through injury.
Colly has endured a run of poor form in the Test team this year, and was always likely to be the one to make way for Andrew Flintoff's return. Any other decision would have left Flintoff as part of a four man bowling attack despite not having played a test match for 18 months.
With changes to the test team a rarity at the moment this could be the start of a lengthy absence for Colly. Durham fans will be hoping that Colly can return to form in the county championship.
More immediately, Durham will be waiting to hear from the ECB concerning Colly's availability for the Pro40 match at Middlesex on Sunday and the re-arranged Twenty20 quarter final against Glamorgan on Tuesday.
View a Printer Friendly version of this Story.
Colly dropped from Test team
Discussion started by Down by the Riverside (IP Logged), 18/07/2008 09:21
StuartP
18/07/2008 09:31
I suspect that with the youngsters on the verge of the team that this is probably the end for Colly as a Test player. He is still a core part of the one day and 20-20 side but some room will have to be made for Bopara at some point because his talent is simply undeniable.
This of course does make our challenge for the LVCC that much stronger still, also our 20-20 and Pro 40 sides will benefit.
southwood
18/07/2008 14:01
StuartP - I suspect you may be correct in your assessment but Colly has always been a determined player.He will not want to be written off yet but a few games back on home turf will not go amiss.Do not let us assume either that the Ambrose experiment will work or that Freddie will keep going.He has not been exposed to Test match conditions for a while and his performances for Lancs have been in short bursts and not overdemanding.

Perhaps the prescence of Chanderpaul may help Colly regain his form. He will be difficult to ignore if he does get runs in LVCC.

The interesting selection is Pattinson .It sends a new message to Harmy and Hoggy about their status.I would be surprised if Harmy gets a central contract if he has slipped further down the list despite his performances this season.It also suggest that Onions is not high on their list although his form in the last match was not good.Of course his heal will take awhile to clear up completely.

A bit of premature thinking but what would this mean for the pace stable at the Riverside esp Onions,Davies and Thorp who are all competing for the 3rd pace bowler slot.I assume Onions is still up for grabs as there has not been any announcement from The Riverside yet. Northants moved quickly to take another Warks target,Sales, out of contention.
Warks appear to have a lot of money available to them so I guess their offer could be very attractive.
Mark
20/07/2008 18:36
Pattinson has to be one of the most bizarre selections in the history of English cricket!
If they wanted a 'horses for courses' replacement for Sidebottom then surely Hoggard would have been the obvious choice?
Also what is the point in having Tremlett in the squad as injury cover and then not selecting him when someone gets injured?
In my opinion the selectors are making things too complicated, they should have asked themseleves the question: Who would the SA batsmen least like to face? Surely the answer would be Steve Harmison who is the leading wicket taker in division 1, bowling with pace and accuracy.
It's a total mess. For me Flintoff should have been one of a 4 man bowling attack(if they were worried about his fitness then he should not have been selected). It may be ideal to have 5 bowlers but Flintoff & Ambrose are both compeletely out of form with the bat so having those 2 at 6 and 7 was always likely to be disastrous.
Sorry, only registered users may post in this forum.
More Durham CCC headlines