We are the Champions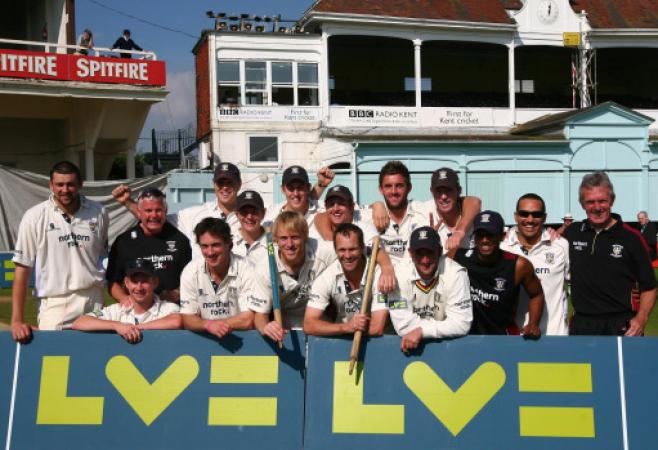 Champions!
By Jon Steer
September 27 2008
Durham are Division One County Champions! Seven wickets for Callum Thorp and three for Steve Harmison saw Durham win by an innings and with Hampshire beating Notts, Durham were crowned champions after just sixteen seasons of first class cricket. Durham finish the season with more win than any other county in the first division.
After a superb start to the season that saw Durham win five of their first ten championship games, the wheels seemed to have come off the title race. First with a defeat to Hampshire in a match that seemed to be in the bag and then a succession of lost bonus points due to the weather, which meant that Durham went into the last round of matches ten points behind Notts and two behind Somerset.
Once Somerset managed only one batting point and Kent had been bowled out for 225 things were starting to look up, the only blot was Hampshire managing just over 200 in their match with top of the table Notts. Hants rallied to restrict Notts to just an eight run lead while Durham secured maximum bonus points, declaring 275 ahead of Kent on 500-7.
With Hants making a solid start to their second innings Durham were slowly becoming favourites for the title. By the time Thorp and Harmison had combined to fire Durham to an innings victory Notts had been set an incredibly unlikely 400+ run chase in just over two sessions.
Dale Benkenstein let slip that the Durham team were drinking for every Notts wicked to fall on the journey north and by the time the championship was beyond doubt many of the players were deservedly a little worse for wear!
More Durham CCC headlines