New Name for Tykes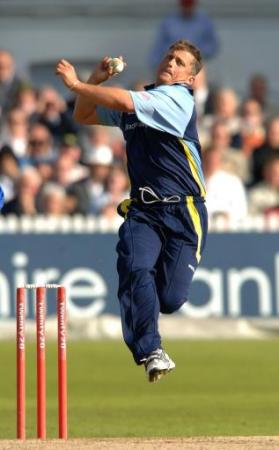 By Richard Watts
February 25 2008
Yorkshire have announced that they will be called Yorkshire Carnegie in One Day cricket matches. Leeds Met University have brought the naming rights until 2012, in a link up which is a natural extension to the existing partnership that the club have with the university.
The club's official website www.yorkshireccc.com report:
The renaming of the cricket team adds to Leeds Met Carnegie's strong portfolio of commitment to a wide range of sports, as well as partner clubs. The University has naming rights to national leagues, the Carnegie Premier League football in Northern Ireland and the Carnegie Challenge Cup rugby league competition, as well as to rugby league world championship the Carnegie World Club Challenge, a Superleague netball franchise and the Leeds Carnegie rugby union team.
Stewart Regan , Chief Executive of The Yorkshire County Cricket Club said: "This is an exciting development for both Yorkshire CCC and Leeds Metropolitan University . They have proved to be an excellent partner of this club and we look forward to their support in developing Yorkshire Carnegie into the best one-day side in the country. We hope that the 52,000 students at the University plus the 250,000+ students in the Leeds Met network along with the many thousands of former Carnegie students will all get behind their team when the season gets underway in April. It will be great for the players to play in front of bigger crowds and hopefully the additional support can spur us on to success in 2008 and beyond."
Professor Simon Lee, Vice-Chancellor of Leeds Metropolitan University, said, "We are delighted to deepen our partnership with Yorkshire and to celebrate the one-day game in particular as Yorkshire Carnegie."
More Yorkshire CCC headlines