Still on the New Road at New Road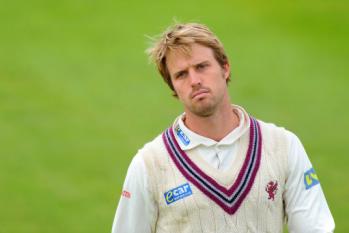 60 odd away Compo
By Grockle et al
May 28 2012
Nick Compton is 60 odd from 1000 runs in May - it hasn't been done since the 80's. Worcestershire offer him the opportunity at New Road. With theories that Somerset are putting all their eggs in the CC1 and possibly T20 basket it is hoped that the poor performance at home in the CB40 on Sunday will not affect the confidence of the young side and we can come away with another maximum point victory
v WORCESTERSHIRE CC1 @ New Road Wednesday 30 May 2012
Commentary (5LIve Coverage)
As people return to the squad from the injury list the competition for places hots up. Poor 40 over performances on Sunday do not help a case when there is someone breathing down your neck and players returning have to hit the ground running to keep their faces in the top eleven. This creates problems for Mr Hildreth, Mr Rose and the rest of the selection committee.
Definites for this four day game arel
Hildreth, Compton, Suppiah, Thomas, Kieswetter, Buttler, Dockrell, Trego
Probables will be;
Barrow (opening with Arul), Craig Overton (who has looked good with bat and ball)
That simply leaves one place to fill. Gemaal Hussain would probably be expected to fill it but he was unimpressive in his return at Taunton on Sunday (except for the first couple of balls). His presence will depend on the relative fitness of Craig Meschede and the confidence we have in using both the Overton twins by including James.
Lewis Gregory did not show any real improvement on his poor run of form and Max has not been considered for four day games this half of the season. The rest are still on the not available list so Hussain will probably make the cut.
Comments on this game will be found below and we'll add more as the game goes on. There seems to be no chance of Steve Kirby or Craig Meschede making it to this game and therefore there is even more chance that Gemaal will be the eleventh member of the side. However, it seems that James Overton has recovered from his slight niggle and may pip him to the last place.....
The game started on time and as speculated above Hussain did in fact lose out to Jamie Overton in the final line-up (an indication of how far the twins have come in the space of about a month or how far Gemaal is still off the pace after a very lengthy lay-off perhaps). Worcestershire won the toss and elected to bat.