Notts Quarter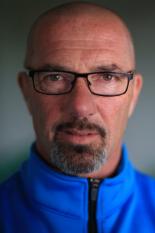 By Grockle et al
June 13 2017
After the debacle that is Somerset's Championship season continues with a defeat to Yorkshire we move seamlessly into a 50 over quarter final (mostly because it's the only day SKY haven't got a World Championship game to cover) and we welcome Notts to a pretty sparse Taunton (under 4000 tickets sold as of yesterday I heard) at 10:30 on a Tuesday. Who will play? Who won't play? The sun is out and we start at 11:00
v NOTTINGHAMSHIRE RLODC Quarter Final @ Taunton Tuesday June 13 2017
Somerset have won the toss and will bowl.
The side is:
Allenby, Myburgh, Davies S, Trego, Elgar, Hose, Gregory, van der Merwe, Overton C, Overton J, Groenewald
Views on bowling first? The wicket is pretty green and Stuart Broad and James Pattinson both play as far as we are aware. The wicket is in the middle of the ground and we need to come out firing. No Max Waller today and Josh Davey misses out from the scorecard side being replaced by Jamie Overton. Given our capitulation yesterday this is presently our best chance of a Final appearance. There is little belief that our T20 campaign will have improved drastically even with Corey Anderson in the ranks.
Just before the start we have a pretty full Trescothick Stand, the Somerset stand is about 40% as is the Botham. The Gimblett is full of the old retainers and the Ondaatje is running at roughly half full. The large green monstrosity where the scoreboard used to be is not being used today and even the CA is only running at about half capacity. It may have something to do with some media outlets advertising this game as starting at 2pm but who knows.
Lumb and Wessels start for Notts and Craig opens from the Pavilion End for us. A flashed 4 down the legside is not really the way to start but that is what we get. 5 off the first after a loose start. Overton J then starts at the River End. He starts with a four to the Somerset as well, though Lumb got a little more on this loosener outside off stump. He continues with the first six off a short and wide one. Another long hop ball 4 also goes to the Ondaatje for six as Lumb pulls him followed by a boundary. 20 off his first over and a long day ahead for Mr Overton J. Notts are 25 for 0 after 2
Craig gets hold of the game again and only goes for 1 after the third and Lewis takes the 4th but does little better as he goes for 14 mostly from the bat of Lumb who loooks in good form and has moved on to 35 out of 41 in no time at all. Neither batsmen look in too much trouble on this strip from the Somerset openers and it is likely that the visitors will pass 50 wiith only 5 overs down. However, Cove put his back into it but a Wessels 'ramp' on the last ball moves Notts to 51 off 5.
Somerset pull it back to some extent during the second 5 and with Myburgh taking the 9th over we finish the first 10 with Notts on 79. RvdM is on for the 11th as we try to press with slow men at both ends. If that is what we hope to do one has to wonder why Max isn't in the side. However it works as Lumb on 47 goes to Roelof at 82 caught in the covers by Jamie Overton who then comes on at the River to the new man Patel.
RvdM changes ends for the 14th and Wessels hoists him into the Botham to bring up the Notts 100 with a six. He then goes on to 50 and takes another six off Tim Groenewald introduced at the Pavilion for the 15th. By the end of the over Notts are 121 for 1 with Wessels on 60 and Patel on 10. Allenby is moviing his bowlers about in the hope of unsettling this partnership and brings Jamie back on at the River for the 16th.
At the start of the 18th and with Wessels on 47 we get a break as he drives one straight to Adam Hose and he goes to Tim G and it is 147 for 2. Taylor is the next man in and he helps Patel to take his side to 150 and beyond off the second ball of the 20th with another boundary. 6 sixes and 16 fours in the first 20 overs. Not a great statistic for the home side.
The 200 arrives from a Craig Overton over (27th) as Taylor takes a single off the 4th ball and it is 204 for 2 at the end of the over after Taylor tries to pull Cove and top edges over Davies for 4.
Samit goes to 50 (53 balls 3 fours 2 sixes) at 216 for 2 with a ramped six to the Botham off Cove. On this pitch 400 is on as Myburgh is back on for the 30th froom the River and Notts reach 234 for 2 with 20 to go. Double the score and 450+ is definitely on.
Taylor takes his score past 50 in 37 balls with 5 fours and 3 sixes and Notts pass 250 in the 32nd over as Jim continues with Johann while not bowling himself. Confusing. But it is soon no longer a problem as he put himself on for the 33rd. He doesn't get the breakthrough. That comes from Tim at the end of the 35th when Patel lofts the ball to Craig at 280 for 3 and trudges off with 66. Mullaney replaces him and is immediately looking to push the score on by smacking Jim to the CA for four.
The 300 seems to come at pace with more than 10 overs left of the innings as Mullaney hits a six off Allenby to bring it up. The highest run chase here seems to be 383 and it is suggested this will be more as Notts have 12.5 overs to add to their present 306.
Brendan Taylor finally gets to 100 off 69 balls with 11 fours and 3 sixes with the first ball of the 41st from Jove from the Pavilion. At 331 for 3 with 10 overs to go oone would expect the Outlaws to pass 450 and give us a mountain of batting proportions to climb in the second half of this game. It will be a significant 50 over game if we get anywhere near it.
The 350 arrives off RvdM in the 42nd and Mullaney goes for 37 at 355 halfway through the 43rd over. Taylor is let off on 124 when he is dropped and he takes 10 off his next two balls in punishment. by the end of the 46th Notts are at 386 for 4 with 24 balls to go.
Notts reach 400 off a high full toss no ball at the end of the 47th. Johann Myburgh seems to have gone off with some kind of break in his left hand after trying to stoop a boundary ball that hit him... he may not bat to make things even worse. It may also solve the issue of who will replace Dean Elgar.
Meanwhile Notts have now made the highest List A score at Tauunton passing the Scotland game in 2009. Taylor reaches 150 and then goes at 154 (his highest List A score) with 410 on the board being caught by Elgar in the deep. Root then goes the next ball to Lewis for 9 off 14 balls and it is 410 for 6 with 13 balls to go. Taylor was dropped off his 85th ball and then scored 29 runs off the next 12 he faced before dying. An excellent contribution to his side's total and enough to send them to the semis instead of us one would imagine.
There is a clatter of wickets as 4 go down for less than 15 between 410 and 425 but the last partnership manage to bat out the overs and give us 430 to win. What an afternoon we have in store.
The Reply
The good news is that Johann Myburgh is OK to bat. He comes out with Jim to start the innings and hits 14 in boundaries off the first over and while his skipper takes it a little slower, he takes on the Notts bowlers with a passion and connects most of the time. By the end of the 4th over Somerset have reached 45 with Mybs on 39 with 9 fours off his first 15 balls. He has taken the game to Fletcher and Gurney and have come out on top with 50 off 4.3 (27 balls) quicker than the Notts flyer.
The problem is that it has to keep going for another 46 overs for them to be anywhere near this total. At 5 overs it is 55 for 0 with JM on 44 off 17 balls. But a middle stump yorker from Gurney stops the onslaught and it is 55 for 1 as Steve Davies replaces Johann.
But he's not there long as he tries to ramp Fletcher and puts the ball down Gurney's throat with the score on 60 for 2 after 6.4. Dean Elgar arrives with a ton of Somerset hope on his shoulders. The big partnership needs to be here because at the moment of his arrival we are still ahead in terms of runs of where Notts were at 65 for 2 after 7.
At 7.5 overs down, the young bowler shows what is needed at pace. If you bowl fullish and straight you may get a decent result. Gurney does so, Allenby plays away from his body a little, possibly gets a small edge and is skittled fo 18 and we are 67 for 3. Pete Trego arrives at the crease with something to prove but he'll have to do an awful lot of 'something' to help get us out of this mess. We are 300 annd a lot behind with ony 7 wickets remaining. Not many are hopeful of a semi final at Chelmsford at this moment in time.
Elgar is dropped by Pattinson on 2 with Somerset on 77 for 3 in the 10th - we would love to see him pay for that. At 10 overs gone we are 79 for 3 and on comes Stuart Broad for the first time in the game. At the end of his first we have moved on by 10 as Pete picks up his sixth ball and puts it into the not yet used 'Scoreboard' Stand.
There is an indication that Harry Gurney has probably come to the end of his first spell as his pace has dropped considerably as we move to 97 after 12 so Stuart and Pattinson may be in tandem from here on in and the game may be decided there. A good fast spell from young Gurney.
Petenearly gives it away swatting at a fast one from Broad while a more sedate stroke brings up three figures at the end of the 13th. 330 to go in 240 balls.
James Pattinson does come on from the Pavilion End for the 14th at 104 for 3. Read drops Elgar again as he doesn't hold a sharply moving chance at full stretch. It shaped in then moved away taking the leading edge. We need to make them pay for these errors if we are to get anywhere near this total. After 15 we are still in the hunt but 123 for 3 is only just holding on. Broad thinks he has Pete. He just stands there and then when Stuart asks he rubs his shoulder as he was hurried by a steep bouncer. He probably didn't touch it but a bit of sportsmanship just top make sure!!
Dean makes them pay a little as he reaches his sixth half century in 7 innings off the last ball of Pattinson in the 18th over. Mullaney came on at the River for the 17th (he went fo 16) and with the third ball of the 19th he sees Somerset pass 150 with a massive car park six from Elgar.
Samit takes the 20th and Peter takes him to the cleanres with a huge Ondaatje six to bring up the 100 partnership followd by a four to take 17 off the over. 172 for 3 at 20
Pete starts to push the score as he goes for Patel in the 22nd putting his 2nd ball into the crowd and following up with a boundary off the next. He is 47 off 38 and it's quite a good idea to get him off strike. Read brings Pattinson back for the 23rd, chhasnging ends to the River and Trigger quietly takes the single to move him to 50 off 41 (4 fours and 2 sixes) at 194. Dean then takes Somerset over 200 with a four just over Taylor's head to the Scoreboard Stand boundary. He then asks for his third bat of this innings - does he break them regularly?
In the 24th over Trego takes on Patel and smashes him for three balls with two massive sixes and a tracer bullet four. However, the old saying "...don't bat a bowler out of the game, milk him for what you can get" seems to have passed Pete by and he tries oncce too often and is caught in the deep for 66 off 46 balls with 5 fours and 4 sixes. That could be the turning point as Adam Hose strides out to keep this momentum going if he can. It was good while it lasted but PT ought to have made it last a good few balls more to be honest.
At the end of the 25th Somerset have 225 for 4 where Notts had 195 but they had 2 exttra wickets. Dean Elgar has passed 500 runs for the season. Broad changes ends and returns from the Pavilion. The commentator then does for Dean. Just after Anthony Gibson predicts we are going to take this one, Stuart Brooad produces a full one that gets past the South African and takes his leg stump 246 for 5 with our main man gone for 97. They send in RvdM before Lewis at the start of the 29th. I'm no longer hopeful.......
However, at the end of the 30th Adam is there on 24 off 20 and RvdM has 3 off 5. We need 166 from 20 overs with 5 wickets in hand. I did not think we would still be in this one at 30 overs. Winning it would still require the second biggest run chase in cricket history and the biggest in the UK. If we do this then play THIS batting line-up in EVERY game we play from now until the end of September!!
As we move towards 300, Read brings Pattinson back on at the Pavilion and Roelof takes a shine to him taking 12 off him with two sixes into the Ondaatje car park to take Somerset past 300. After 35 overs the home side needs 118 as we have reached 312 for 6. It is definitely still on and this has been a greatly entertaining game of cricket if you like batting.
Harry Gurney returns for the 36th from the Pavilion and after Lewis takes him for a legside 4 he bowls 2 more wides before he is spanked back over his head for another boundary. 325 at the end of the over. 105 off 14 needed.
The pressure will now start to grow as the two Somerset men take the required runs target below 100. By the end of the 38th over the score is 335 for 7 but we will have to do it without RvdM who does not pick Gurney's slower ball and is throuugh the sweep shot too quickly managing to play on to his stumps for 43. Cove is the next man in and digs out a full yorker to survive the over.
95 needed from 72 balls with three wickets left.
90 off 66 balls same wickets. Stuart Broad back on at the Pavilion.
Lewisskies one after swinging at 2 and is caught in the deep at 342 for 8. The Overton's are in together.
They take a risky single to bring up the end of the 40th
87 off 60 balls. Patel from the River. Broady drops Cove at 349. The ball came slower than he expected and he simply parried it as he fell backwards. 349 for 8 at 41
81 off 54 Broad from the Pavilion. 350 up off the first ball. Jove runs a risky one and dives in. Teapots all over the place from Notts but the umpire says he is in. 258 for 8 after 42
72 off 48 with Patel still on at the River end. 364 for 6 after 43
66 off 42 and Pattinson is on at the Pavilion with Cove facing. He nicks a wide long hop to Read and goes for a run a ball 16. 364 for 9 with Tim G. Digs out a yorker and then nearly falls over as Pattinson tries to run him out on the return. Jove tries a reverse sweep and is nearly caught on the leg side. Ball did not carry. 367 for 9.
63 off 36 with Patel bowling out at the River. Jove hits him for 6 on his 4th ball. 377/9 after 45
53 from 30. Jove sixes Pattinson into the car park ball 2. 47 needed. 385 for 9
45 from 24. Fletcher back on at the River for the 47th. boundary off the last ball after a ludicrous decision not to give a wide.
35 from 18. Gurney from the Pavilion. A good two from the third ball to keep Jove on strike. Six off the fourth takes us over 400 to 404.
Mix up in the running and Jove is run out going back. Lose by 24 runs.
Jove40 off 26 and Tim G 8 off 12. Personally that was a great effortbut I can't help thinking that Pete should have held fire and milked Patel for another couple of overs. We did scare the living daylights out of them though.