Dubai 2012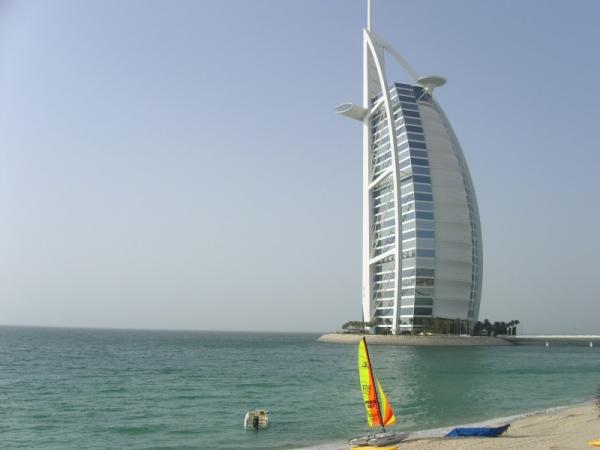 By Michael Norwood
September 15 2013
In 2012, England were forced to play cricket in the UAE, due to the ongoing security issues in Pakistan. It provided a unique opportunity for supporters to visit a place normally not thought out for cricket in the wider world, and England Cricket Sportnetwork went along to the opening test match in Dubai....
If there is probably a list of places in the world I would never imagined going to, prior to 2012, then Dubai would I have imagined been high on it, but such is the nature of our touring watching the England Cricket Team, then it became reality when it was announced during the summer of 2011 that indeed England would play their first ever test match in the United Arab Emirates.
We will hopefully one day see Pakistan play their cricket back in their home country, but it is a long way off due to the ongoing security fears, and for now they look for temporary accommodation, it remains to be seen if the UAE will stay as their temporary home, but it gave some English supporters the chance to live like millionaires if just for a couple of weeks.
Let's be clear from the outset here, I was only to afford this trip, due to a generous family member, and for that I will be eternally grateful, I shall say no more as to avoid embarrassment to all parties, but needless to say it prevented another wonderful chapter in this touring malarkey of the England Cricket Team. That said, the return flight to Dubai, worked out at just £350 return, which in the grand scheme of things, is pretty damn good, the real cost we were to find, was once you were out in the rich mans paradise.
The prediction from pretty early on, was for not many England fans to be joining us, but three of us set off to Birmingham airport in good heart, and although our turn-around time in Amsterdam with KLM was tight, we were hoping to land in Dubai and have a spare day before the opening test match which was due to start on January 17th.
How very wrong we were, the delay in Birmingham of the flight to Holland was just enough to have us panicking all the way to the Dutch capital, although the advice of run through the airport from the stewardess on the plane, didn't actually have us filled with confidence, that we would make our connecting flight to Dubai. One mad rush across Schiphol airport to the gate advertised to reach the plane in time, was a fruitless one, as the damn thing was cancelled anyway, due to a 'technical issue'.
We met up with a few other England supporters who were now also in limbo like us, and we all had a similar thought, on how 'technical' this problem was, given it was KLM's base, and they had a few more planes sitting around the place. Still, we were instructed to go the transfer help yourself type machines, and basically hope for the best.
Eventually with a not a lot of patience, all of us had received an alternative flight, not all at the same departure time, but none the less, we were going to Dubai, just not on this particular day, we would have to wait overnight. This meant KLM being responsible for shoving us into a hotel, the more laid back of the now increased party (I include myself in that by the way), were all thinking of red lights, big pipes and a few happy cakes in Amsterdam to wheel the night away. The reality was a longish wait for a free KLM plain overnight t-shirt that fits all, and a bus to take us to the IBIS hotel, near to the Airport.
Our bags would be kept on the runaway ready for the next day, so a shower would be most welcome at this point we all thought. It was too late by the time we had reached the hotel, to venture anywhere else but the free meal place given to us, and also the bar situated next to reception.
One thing this unexpected stay did do, was allow us to get to know some other fine minded people, who we would meet on the tour out in Dubai. As the bar closed, the only option left open to the dozen or so of us left, was to raid a well thought idea 'Heineken vending machine' in the main entrance to the Hotel. This meant pleading to the reception guys to exchange tokens, and given the noise level was rising with some excellent versions of Barmy Army songs, this was proving to be difficult as the morning approached.
So, we all said our goodbyes, knowing that we all had different departure times in a few hours. Some would even have to miss the start of the test, but it did allow that valuable 'Amsterdam Time' I spoke about earlier,
Jealous? Yes I was!! Ours was a quite earlier track back to the hotel, but it meant we could be in Dubai lateish in the evening, and still make the start of Day 1 of the test match. Luckily, although it was into the night time we arrived in Dubai, there was just enough time to sneak into the hotel bar for a couple of stiff ones before sleepy time.
It would also allow us to work out how much a pint would be for the remainder of the holiday, and it was to work out at 30 AED dollar for one pint of Heineken, so about £6 a pint, roughly as we were advised before hand on the world wide web. The pub in the hotel, was called 'Aussie Legend's bar', although there was no cricket reference, just wall to wall Premier League football being shown, but it was a decent venue to head to we thought, after a good day out at the cricket. As with all of Dubai, drinking establishments are built either into or at the side of hotels, there are no such western type 'Pubs', although in every sense of the word, they are pubs themselves, just put into hotels as per the drinking laws in the city.
We had read loads of scare stories prior to departure, and people were saying "yeah but you can't drink in Dubai", and things like "You can't be drunk or you'll be shot", but the truth from early on that we learnt, was far removed from all that.
From limited research, there were plenty of 'pubs' in hotels to visit, and whilst we didn't intend on getting plastered, they were that far apart, that you would have needed a taxi anyway, to each one, so not much chance of falling into the road out of a hotel. Anyway, a couple of light ales earlier, and we were tucked up in bed, with no time to explore the city until after the opening test match, as play was due to start early next morning and a taxi had been arranged for 9 o clock sharp.
The taxi ride to 'Dubai Sports City' too an absolute age, and ended up costing the equivalent of around £20 for just one way, and to say I was speechless when entering the area around the cricket stadium, was an understatement. I had previously looked on the Sports City website, and been impressed with what it was offering, a football stadium, golf course amongst others, and the one we were visiting of course.
Well, at least the cricket ground is up and running, is all I will say, the rest has been started in part, but it remains a dessert to be kind to it. I'm guessing we should have noticed whilst driving through the city early in morning, when many a hundred cranes stood above half built sky scrapers.
Dubai had simply run out of money along with the rest of the world. Whilst many parts of the city looked splendid, it was sad to see large parts simply left half done, and the cricket stadium looked lonely out in the sand. Still, we had a test match to attend, it wasn't my place to put right the world as we had tickets to try and get before we could get into the stadium. That in itself became a problem, as everyone being dropped off in taxi's were of the same idea as us where to buy said tickets. Ie no idea.
There was a little port-a-cabin stood all alone in the sand outside the main entrance, which appeared to double up as a ticket office, but it too looked as though it had been vacated in a rush and no one would come and occupy it to sell us our much needed match tickets. Eventually after around half an hour, someone did, and we were able to buy tickets for anywhere in the ground. The only place where Alcohol would be served, was in the 'red' zone, so that was a must buy ticket first up.
That, however, was out of the sun and also not the place where the Barmy Army planned a poignant tribute (more on this later) to the late, great, George Summerside, so we also purchased a 'green' ticket to able us to sit where liked come the afternoon.
For both, It was around £18, so still very cheap and gave us flexibility if we wanted it. Now, we knew prior to flying out, that not many England supporters would be making the journey, and the locals wouldn't all be that interested in the game, but it was still a surreal experience when the players came out, to around 900 up in the top tier, and a few Pakistan supporters sat below us, in what was a 25,000 capacity stadium. Still, even that figure is more than I have seen on TV watching some test matches around the globe!
As mentioned, the only place to buy an beer of sort, was in the red zone, which happened to be the top tier, tucked away at the back of the stand. The bar had opened quite early, so although we had to purchase 'beer tokens' before presenting them at the bar, it was quickly established that buying in bulk was the best idea, even if it didn't bring you any savings (it was still £6 a pint!) England had won the toss and elected to bat first and what looked a good batting track, so given there wasn't much queue at the bar and England were about to bat, it would have been very rude to have not partaken in a beverage, even at this unearthly hour (it was about half ten local time).
England's line up for the purists was : Andrew Strauss (Cpt), Alastair Cook, Jonathan Trott, Kevin Pietersen, Ian Bell, Eoin Morgan, Matt Prior (wk), Stuart Broad, Graeme Swann, James Anderson, Chris Tremlett.
The 'Amsterdam' stragglers arrived just after play had started, complete with our new 'mascot', in the form of a plastic chicken taken from the hotel.
It was appropriately called 'Ibis', after the hotel we had all been holed up in. Most of them had indeed taken the same course of action I had done, should I had stayed longer in the City.
I need say no more me thinks. Out on the field, things weren't going to plan, for just as soon as Pakistan turned to spin as soon as the 6th over, Cook fell to Hafeez, terrible start with England 10-1.
Just as hard a job was being had off the field, as those with 'Amsterdam' hangovers, were not interested in visiting the liquid replacement area, otherwise known as the bar. Still it left no queue for the rest of us, who were fully intent on taking advantage of relaxed drinking laws in the stadium.
Back on the field of play, Trott had looked pretty decent for a spell, but was then dismissed for 17, to put England on the back foot at 32-2. Strauss though, was looking good against the spin of Ajmal and Hafeez, and at least for an hour and a half, despite losing those two early wickets, we looked as though a decent total could be found.
I spoke too soon though, as things soon went right tits up, as both and Strauss and Bell had their stumps re-arranged by Ajmal. Suddenly England were 42-4 and in real bother. England's problems against spin in this area of the world (still classed as the sub continent for me) were clearly evident, and made even more so when KP was trapped in front to Ajmal. England had gone from 42-2 to 42-5 in the blink of an eye.
Despite more scares, England were able to reach lunch at five down, with most of the England support, aghast at what had just happened in the last half hour before lunch.
To be honest, by the time the players had come out for the second session, my mind and that of quite a few Barmy Army followers, had turned to the tribute to George (as mentioned earlier). You can read elsewhere about George and what he meant to other people, as well as myself, but his funeral was taking place back in the UK, at the same time we were meant to be enjoying ourselves in Dubai.
He should have been with us, but I am sure he was watching over us as we gathered in the lower tier to pay our respects. England had reached 7 wickets down by this point, but it mattered not one jolt, this was a moment to thank George for the wonderful memories, and the tribute was duly noted on the BBC Text commentary that afternoon.
A poignant moment in the stadium as the Barmy Army pay tribute to their legendary former member George "The Podge" Summerside, who died earlier this month. The Barmy Army trumpeter plays 'The Last Post' and then there is a minute's applause - with even Matt Prior joining in.
It was a terrific gesture to a real Barmy Army legend, and I was honoured to play a very small part in saying goodbye to a man who had made himself a part of so many lives. It was a while before we ventured back up to the top tier, by now the small but noisy bunch of Pakistan supporters were really enjoying the day, as England lurched from one batting disaster to another, finally falling all out for 192.
I'm probably doing a dis-service there to both Matt Prior and Graeme Swann, who at least took the fight to the opposition, with some clever batting. It gave England at least a below average score, where at one point, even 100 was looking out of reach. Pakistan reached 42-0 by the close of play, just to put us on a downer as we headed for the one taxi rank at the other end of the stadium.
Even though the attendance was less than 2,000, every single person was in that bloody queue, and to top it all off, we were told that 5pm was shift change time, so a long wait was in order. Sod that we though, so started to walk, god knows where, but we walked until we managed to flag a taxi going somewhere else, in order we head back to the hotel where most of the Barmies were staying.
An excellent way to round the night off was had by all, and we were even joined by Ibis the chicken as well for the final round of the night. Next morning suddenly arrived, and another hefty price paid to return to the ground on day 2, where we expected our hosts to toil away and put a big score on the board.
We had once again purchased two tickets, one for the early morning sunshine down on the bottom tier, and one for the beer stand up on the top deck. For the second day running, those in charge had only opened up half of the stadium, this presented an issue for those wanting some afternoon sun, as the only part not under cover after lunch, was the vast vacant seats, and we were told discussions were being had to open up all the ground, so our pale bodies could gain some much needed sun rays.
It mattered not to me however, as most of the second morning I was first to the bar, I tend to do this a lot when the opposition are batting, and especially given our poor standing in the match as it stood. And so it proved, as Pakistan easily went past the one hundred mark with no wickets down, until Broad managed to sneak one through to get England on their way, but even then you knew we would be fielding for all of this second day.
It's not big and clever to be drunk in a city where such activity was not only frowned upon, but could lead you to being arrested, but having parked my backside in the bar for most of the afternoon and settling for watching the action on the television screens, there was little else an outcome I guess. Luckily I know how to keep myself in perspective, so there was little danger of me getting locked up later that evening. Pakistan kept digging away at England's pitiful total, and passed it before Tea.
The highlight of the afternoon was the Pakistan cheerleader in the crowd, joining the barmy army and leading many a dance in the seats. After I ventured out to the seats after tea, he situated himself in the upper tier, and I took the chance to have one or two pictures and a chin wag, he was expecting the ground to be full on the Saturday of the test match, should it have gone that far of course.
Pakistan were to close that night on 288-7, a lead of nearly 100 over England, but a fightback in the final hour, gave us hope that we could still pull off something special come the fourth and fifith day, although it meant bowling Pakistan out for no more than 320 to set that up.
A much quieter night was had my moi, rather thankful I am guessing given the amount I had been suffered to consume during that afternoon session, but it also meant a clear head for Day 3. Finally the people in charge decided to open up all the ground on Day 3, meaning we could top our tans up later in the afternoon, should we wish. England bowled out Pakistan for 338, which we thought would give us half a chance of forcing some panic in the home dressing room, with Swann coming into his own.
Unfortunately that plan went out of the window, as Cook, Strauss and Pietersen all went with next to nothing on the scorecard. I had just settled in the soaring sun for the afternoon, when KP decided to hook one straight to the man on the boundary, and all attention started to turn to an innings defeat on the third day. What was that I said about the game not going until the Saturday, well it started to look true as England's batting looked hopeless against not only Ajmal, but also Umar Gul, who has forever been a thorn in England's batting.
What looked a flat track whilst Pakistan were batting, suddenly became a minefield as wickets continued to tumble. The only bright spot on a personal note, was getting on TV whilst Broad and Swann took aim as England ensured Pakistan batted again.
Not that it was much to celebrate, but as I had moved back upstairs to the bar area, it made sense to jump around like a deluded fool just for the camera. It was only a matter of time, before England finished off the brainless batting performance, and leave the hosts with just 15 to chase to finish the game inside three days, and that they duly did.
As with being good sporting types, we along with the majority of the England supporters, stayed behind for the presentation to applaud the efforts of the Pakistan bowlers, not least Ajmal who had spun his side to a famous win against the current number one side in the world.
And what had been a trip as the best side in the world, started off with a crumbling defeat and some harsh words no doubt in the changing room. We had a get together that evening in our hotel, with some of the Barmy Army making the trip over, and a very late finish was had by all. Seeing as we had no cricket, and a few extra days to enjoy, why ever not we all thought.
As we were only in the city for the opening test, we took the chance to say goodbye to those staying on and going to Abu Dhabi, and wander off and do touristy things for a few days before flying home. We did manage to find one bar during this time, doing a special on £30 for all you can drink for the afternoon whilst some premier leage match was being shown, so yes it would have been rude to ignore such an offer. We took the chance ourselves to visit the ground in Abu Dhabi, as it is only an hour or so drive from Dubai, as well as take a ride on the fastest rollercoaster in the world down there in F1 world.
Thankfully we were back flying before England had completely collapsed again in the second test match, and be back home before Pakistan completed a 3-0 whitewash back in Dubai for the final test. A rude awaking for the best side in the world no doubt, and by the time England visit the UAE again in 2015, then some ghosts to get rid of. Shall we go again, is normally the question after visiting a place for the first time, I'd say yes definitely it's on the agenda.
View a Printer Friendly version of this Story.
Dubai 2012
Discussion started by England Cricket (IP Logged), 15/09/2013 23:01
England Cricket
15/09/2013 23:01
What do you think? You can have your say by posting below.
If you do not already have an account
Click here to Register
.
Sorry, only registered users may post in this forum.