England Cricket Fans Lap It Up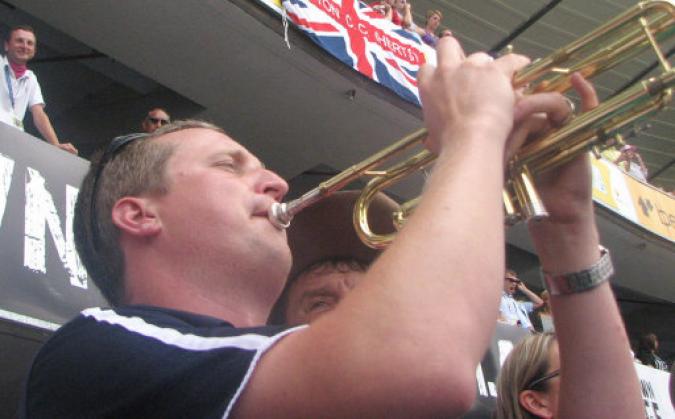 By Michael Norwood
February 2 2019
As the winter weather continues to bite over recent days, our eyes have continued to fill with envy towards our televevision screens as thousands of Cricket supporters enjoy the sunshine, out in the Caribbean, as the England Cricket Team, look to carry on their recent improvement.
It may not have gone to plan in the first test, and struggles continue in Antigua, but it doesn't put off the sporting traveller.
West Indian Cricket is roughly at about the same development stage as the Sri Lankans were at the back end of this year,or so we thought anyway ahead of the current series.
So with supporters hopeful of seeing another English success away from home, many bags are packed for the final test in St Lucia in the middle of February.
With the future of test cricket still very much being debated, and a near sold out one day world cup on home shores this year, it would be easy to forget the impact that English cricket supporters have on the longer form of the game. Too often, we see test matches abroad, played with the same amount of spectators as frequent a County Championship Division 2 game, plastered across our screens, but yet when England are in town, something magical appears to happen, and the grounds become a spectacle that should be cherished and bottled, and carried forward long after the debate is closed.
Just ahead of the festive period in 2018, some 5,000 England supporters alongside the sports famous Barmy Army, ignored all the rumblings coming out from Sri Lanka, that they were going to be charged extra for match tickets, certainly in the scheme of how cheap tickets usually were in that part of the world for test match cricket, and descended on the country to support their beloved hero's.
In Galle, as England were commencing an upsurge in performance out on the field, supporters from England's green and pleasant land were packed into the ground and the surrounding fort, and gave the team a lift in turning round the fortunes from twelve months previous, in which Australia had steam rolled them down under. The Ashes has always seen a high demand for tickets, from both sets of supporters, and also neutrals from across the globe.
There is the most almighty of buzz when 90,000 odd supporters are in the MCG for boxing day, and an Ashes test. It is the other test match playing nation's, in which both England and Australia do not feature, that face the bleakest outlook. I can recall a visit in 2006, on the back of the best ashes series ever in 2005, where England were followed by some 35,000 supporters in the packed stands, what other nation would see so many depart for Christmas and leave work behind, all for the love of sport?
The fact England were already 3-0 down at that point, and have been on a couple of occasions since down under after a few tests, is by the wayside. Whilst enjoying the recent Australia versus India series in grounds that hold some 60,000 plus supporters, you can't help but think that it doesn't portray the sport in a good light, for rows upon rows of empty seats on view, doesn't give an opinion that test cricket will carry on in it's current form. Australia should at some stage, look at smaller grounds, to get the game moved to cities or towns that would embrace the game, and let it grow.
With a new ICC future tours programme, that features shorter test tours, and a lot more one day cricket, there is still the discussion raging about where test cricket sits in the near future of this great game, but over the next few weeks at least, don't tell the England Cricket Fans that anything will put a stop to them buying plane tickets to any part of the globe, to follow this sport and get away from that cold weather back home.
View a Printer Friendly version of this Story.
England Cricket Fans Lap It Up
Discussion started by England Cricket (IP Logged), 02/02/2019 12:57
England Cricket
02/02/2019 12:57
What do you think? You can have your say by posting below.
If you do not already have an account
Click here to Register
.
Sorry, only registered users may post in this forum.