PHEW!! The end of 2017 was 'interesting'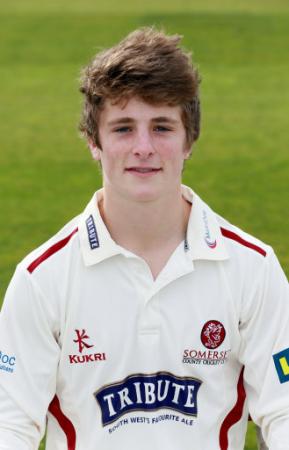 By Grockle et al
September 29 2017
OK so it seems we have still got a First Division four day pedigree that keeps us out in front of everyone else (at least in terms of time served in CC1) but it was a close call and it is still not 100% certain in the eyes of some (me included). But isn't that always the way for all Somerset supporters? The fat lady seems to be a little tardy in singing when it relates to us. If the situation does not change then massive comisserations to our SN friends in Middlesex and especially those at MTWD. I am constantly amazed at the good humour and courtesy many cricket website users show to each other in times of high competition. Many of the posters from MTWD posted some high quality stuff about their situation and ours over the last few days and it has been greatly appreciated by many. We are happy we got the result we needed but are, in the main, heartedly sorry it was at your expense and hope you bounce back in one season to the top level.
I've become a pessimist about the governing body over the last 18 months and will believe this is set only when it is too late for the ECB and their minions to reverse the position. I would put nothing past them and until our second 'inspector' has come and gone I have no feeling of safety.
Well done to those who kept faith. You have reaped a deserved reward.
I don't put myself among them because this side tried my faith this year and I had doubts on more than one occasion.
Well done to the bowling unit who really never let us down. When we couldn't bat our way out of a paper bag they came up with the runs and even if they couldn't give us a total they then bowled like demons to make it difficult for the opposition to beat us.

Well done to those who kept working.

I doubt Tom Abell will have a harder season than this one in his professional career.
I doubt Steve Davies will have a dry spell like this one again (which bodes well for us in the future)
I thank Lewis Gregory for literally putting his body on the line for the county and I hope it has done no lasting damage and he comes out of surgery well and whole to continue a career that is getting better each year.
Well done to Craig Overton whose workload this year has been massive and who has got a richly deserved reward with a berth on the international plane to Oz. We owe you a lot this season Mr Overton
Well done to Jack and Dom and RvdM for their rearguard work in the CC. Some of us probably had a few doubts about whether Jack was ready for an international stage at the end of last year and there were those who predicted loudly that he would be found out in his second full season. Well someone found out something. Jack IS the real deal. If Roelof is saying you can bowl then you can bowl and over 50 wickets in his second season does not say 'flash in the pan'.
Well done to Tim Groenewald for just sheer hard work and the confidence he gave everyone with the bat and the ball. In times of trouble turn to Tim and he is nearly always there with something.
Well done to the newbies for picking up the pace when we needed it and becoming part of an exciting first team squad for the next season. There are rough edges and there are gaps still but we end the season stronger than we started it in terms of new talent.
Well done to those backroom boys who get slated on a daily basis by some but turn up and do their job keeping people on the pitch - Daz Venness will be a massively hard man to replace. Some of you have no idea what this man has contributed to the team you watch regularly over the last 20 years. As with goalkeepers, you don't remember the saves, you only remember the goals. Somerset will miss him almost as much as he will miss them and I predict we will see his like again because I expect him to be back.
Well done to Jason Kerr, a man who only had his moments as a player (though some were glorious I still remember the 7 for 23 against Leicestershire and the Windies hat-trick) but has developed into a top quality coach and finder of talent. Is it time for him to move up? Well he's surprised many with his skill up to now so why not give him the chance to show us what he can do? He is another man whose hard work has given us a lot to enjoy while forgetting that he has been behind the scenes quietly doing it.
Well done to the management for identifying the need for change. Lee Cooper is new to many of us but he has already stamped himself on the club. Well done to Matt Maynard for accepting that it wasn't working and agreeing to move on - he will be criticised and we'll hear all about rumours of 'massive' payouts and all that other unsubstantiated guff that comes on any sports forum I am sure but what he did was not all bad or appreciated by those who want instant results or are just too bitter to see anything as progress.
Apologies to Jim Allenby for the fact that you leave disillusioned and with a feeling you were poorly assessed by the fanbase. It isn't entirely true Jim, the loud voices aren't always the majority ones.
The circumstances of your arrival, the links to the Meschede deal, the early form of you and the team as a whole and your past strong relationship with MM did not give you a great base to work with. Your struggles to impose yourself on the CC1 4 day game clouded your work in the 50 over format and our T20 strategy gave you little to work with when trying to forge a T20 reputation.
Your seeming reluctance to bowl yourself confused people whether it was based on injury worries or something else and once that uncertainty was there the voices of the critics got louder and the support did not do you the justice you probably deserved by offering balance to your case. It wasn't an entirely successful time at Taunton for you but the majority of the support do appreciate that you had your moments and did get us to the knockout stages of short format competitions on more than one occasion. Good luck in whatever comes next.
Thanks to Ben in the media centre for managing the innovations that have allowed a large number of our forced absence supporters and contributors to get a little more out of their experience of following this club. I know it has increased AGod's posting rate but you have to take the rough with the smooth
On that note as well thanks to Farmer White for his literary efforts during games this season, especially when I haven't been in the country or have been in a hospital bed, they are most appreciated because I know he works hard on them. Long may they grace our pages.
I will have missed others but you will fill in the gaps I am sure. Apologies to those who get late thanks from others for forgetting you while doing this (I couldn't even remember the year so it isn't unusual).
Well done to all on a season that ended in relieved satisfaction.
Finally. Thank you to the posting population for the stimulation, the reports, comments, humour and goodwill that we sometimes forget oozes out of the pages of Grockles.com.
Some of us will be here for the winter, those who pop off to other things, see you in April.
Those of you who have become a little disillusioned at the dismay posted on our pages at times just remember that just liike in Star Wars.... the good guys won again people.
Stay and help us keep it that way. With a little help from an energised and committed playing staff in 2018 (got that one right though).