Is it all new? Welcome to 2018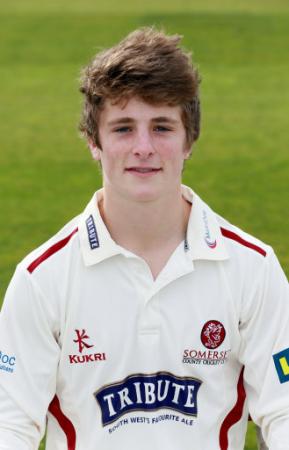 By Grockle et al
December 31 2017
Happy New Year to one and all. 2018 arrives and it's less than 100 days to the first CC1 game of the new season and we are the side there by the skin of our teeth. What does this year hold I wonder? Here's a few things to ponder.
A new management team, a (sort of) new coaching team, a new main intenational signing. The last season for the Chair and possibly for a Somerset cricketing icon. More to come? Probably but that is enough to be going on with on the first day of a new year.
The new man in charge Lee Cooper made it pretty clear that this was a new broom sweeping clean. Matt Maynard has gone by mutual consent and in comes Andy 'Sarge' Hurry to the apprehension of some and the 'Thank God' of others. Jason Kerr continues the rise that his results deserve - he's now in the heady position of Boss Coach - good luck to the man, he is there on merit in my humble opinion. Daz Venness has gone to Surrey and we will now see, one way or the other, whether the perception that bowler injury is created by strength and conditioning is a myth or not. Our actual record of injury has been overblown by some of the posters on this site anyway so it will have to be carefully looked at when we get some more facts I supppose. Andy Nash will chair the county for the next month and will step down at the AGM in early 2018 (thanks Tom and Bag). Many have lost faith in him after the Urban 2020 vote and their view that he gave up the county for his own agenda. His view is different and has more to do with the future of the game. The final record will be something for the history books I supppose
Besides the backroom boys there are team changes and questions. Jim Allenby is on his way (probably back to Glamorgan in some kind of training role) and won't be missed by many. A marriage that didn't work. Craig Overton has hit the international rollercoaster and after an impressive debut and a brave performance afterwards he may be on extended leave for the summer. Lewis Gregory has a new metal back and may well be a kingpin in our short format game while faith is still strong in the club skipper Tom Abell who retains his position and will look for a second start to that role after the nightmare of the first half of 2017.
Jamie Overton will be fit for the start of another season. How long he will stay that way and how long he will be with his county if he stays healthy and England becomes desperate for a pace bowler with some pace is yet to be determined. We need his presence at the start of the season, especially if the other twin is engaged elsewhere after the New Zealand leg of the winter.
The Older faction will be back for another campaign. Pete Trego may be less of an allrounder and more of a batting force but I hesitate to write off his bowling yet. The man is as fit as a butcher's dog and seems as committed to the fray as ever. He's done it before can he reallyu do it again? Marcus Trescothick is still a force to be reckoned with on his day with the bat but how many more of those days are there? Every time he is written off he comes back but it has taken time in the past. Can Somerset afford to wait and will this be the last hurrah? James Hildreth is the established batsman and has to come out of the pavilion ready to provide that base week in and week out for his side. Steve Davies came with promise and provided very little in 2017 until it was almost too late. A man with his quality cannot have lost it entirely and we will all be expecting the batsman we expected to don the whites, pick up his bat and gloves for his second season. Tim Groenewald will be there to provide the same bowling base he has for a number of seasons now. Even Johann Myburgh will be back to cause short form mayhem and I for one am looking forward to that with great anticipation. Then of course there is Reolof, the man you can never predict whatever the format. What will he do this year?
Cameron Bancroft is not a name that has been bandied about in international circles for very long. He has appeared in the Ashes line-up for Australia as David Warner's opening partnership and will fulfill some role like that for his new county in the Championship. Have Somerset invested wisely? The jury is most definitely out on that until he arrives. He knows the West Country as he has spent time with Gloucestershire, but that was CC2 and this is CC1 and the record needs to be better this time around in more taxing conditions.
Jack Leach has been overlooked again when his country could have done with someoone like him. Dom Bess has had a good winter and will come back as a more mature bowler (if thsat is possible).Max will be back for the T20 as usual. Young guys will come through. Eddie and George will be looking for batting places, we need some young bowlers if the Overton's are taken away or injured. An experienced 'leftie' would be a bonus but he'd have to be domestic or Kolpak. That is going to be interesting and it may provide another chance for Josh Davey to step up.
There's more to come before the start of April and lots to discuss in relation to this lot. 2018 will this be the one - we've been asking since 1994 and have got so close at times? There aren't many of the old type left so we'd better get a move on or it will literally be too late. We are here to talk about it all - it's never dull. Out with the old and in with the new - WELCOME BACK MY FRIENDS TO THE SHOW THAT NEVER ENDS. We invite you to attend. Come inside Come inside.