A Month Out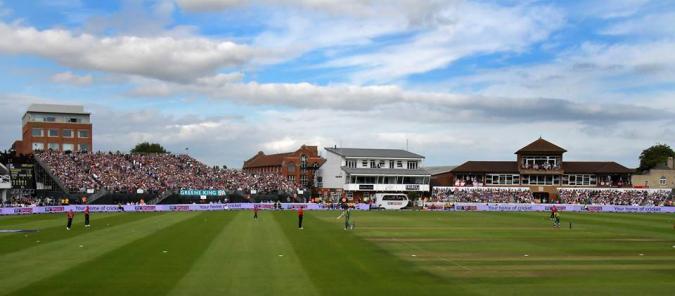 By Grockle et al
March 4 2019
Welcome to 2019 people. The Domestic Cricket season starts in about a month. The CC1 is either side of a mass of cricket in blocks and with a World Cup and an Ashes home series there's going to be a lot about. How does it all stand? Well maybe we ought to look at a few things.
Welcome to March 2019. Sportnetwork has not pushed us to update regularly so the frontpage has been pretty quiet as we moved out of last season and watched the ECB get further and further into a mire of their own making. England had a decent Sri Lankan tour and then found themselves facing a resurgent West Indies - but will they be a force playing on English pitches in an England summer? Well they've made it worth the watch to see.
At home in Taunton we have watched the floodlights go up and Mr Andrew Cornish invite the public of the county capital to get involved in 'something special' under their glow this summer. The County campaign starts in just over a month with Kent arriving. Tom, Pete T and Dom are representing the MCC in the UAE beforehand, Max Waller got a late call up for the Quetta Gladiators in the Pakistani T20 tournament and is rubbing shoulders with a lot of people whose experience will do him no harm. Azhar Ali will be back for the whole county season it seems (dates of arrival and departure are yet to be confirmed I think - if anyone has them please quote them in the thread). Jerome Taylor has been confirmed for the Blast! early which has been welcomed by some with enthusiasm and others with reservation. He was good for us last year but it was an unexpected success and we are all hoping it was the start of something rather than just a good period of work which may not be consistent. Jack didn't do a lot with the Test side after the Sri Lankan Tests where he was a significant player. He has updated his contract with the county but has expressed his desire to play white ball cricket and the one year extension may mean he wants to see a few changes pre 2020. Lewis and the Overtons had a winter in representative cricket, Tim G is back to full fitness I believe though it has been quiet and we welcome our new boy with the headbands Jack Brooks to add more bite to our bowling attack.
The squad of 26 welcomes some new boys to the big boy league fully. The names in our squad that have loads to prove are; Eddie Byrom, Tom Banton, George Bartlett, Nathan Gilchrist, Ben Green, Tom Lammonby, Tim Rouse, Ollie Sale and Paul van Meekeren. They are now a significant part of the group rather than those who popped in occasionally. They have squad numbers and are expected to be there when called. This is also a big season for Dom Bess who will be looking to establish himself fully with the county and Josh Davey who stepped up in 2018 and will be working to be a major asset to the bowling unit. Steve Davies will want to get a more consistent overall season under his belt. Trescothick and Hildreth will want to see that front end solidify into a run making machine. Pete Trego may be less involved but I would not bet on that being the case if things mean we have to call on him. I don't think the Trego story is over just yet.
We pushed for the CC1 in 2018 but although we were second we were well beaten into second and we have to get that batting consistency sorted to really push for the title. It has to come early and then consolidate in the second half for us to be title hopes. From this season on it might be harder and harder to win whatever the Championship becomes. I personally do not have an optimistic view of the four day future - you might have noticed. The 'stance' taken by the county in 'defence' of Somerset has not exactly improved that view. It is going to be harder and harder to stay in the top level of the Championship I believe. We need to also be aware that the ECB don't like our place and our pitch. They would love to see us penalised for winning games - they stuffed Durham, don't think we would be immune should we be a thorn in their side.
We have an earlier one day programme - it will be concentrated and pretty much over by the end of May and we have a more concentrated T20 a little later with the one day 'World Cup' cutting access to the ground for the while as we at least host games in that competition. I am assuming Lewis Gregory will skipper the side again and I hope to see him doing the glorious job he did in that role last season once again.
The Ashes is late and it seems we won't have a big call for our boys so we should be close to full strength except for injury issues for the back end of the season. A good T20 competition is vital if we want to maintain local interest when we are up against the '100' in 2020. We must finish strongly in the CC1 and not have a good half and a bad half any more.
There will be spin competition issues. There will be competition in the seam attack and there MUST be competition in the batting order. The experience of our older players must be relied on less and the new boys have to become the core of this county's playing sides. It is exciting to see half the squad coming into consideration but it is now half the squad and the old boys aren't getting younger so they have to BE the side whenever they are asked to stand a post. The Overtons, Josh and Timhave to be there. Jack Brooks has to hit the ground running. Ali has to be a solid part of the top 5. The new batsmen have to rack up the runs. Younger bowlers MUST be significant when they are picked.
It could be a really good season but we simply cannot afford to be in the relegation area this year of all years. If Somerset lose their premier Championship position in 2020 there may be no way back. We will no longer be a white ball premier force under the future ECB plan. The 50 over competition has been downgraded by the central authority for more than a year now, it is not expected to have a 're-birth' in the next season. Our T20 Blast position will be in competition with the ECB's new little baby, the '100', whatever the press say about it. TV will be all over it, the money will be all over it and the press will be all over it.
For Somerset to survive we MUST remain a Championship side. If we won it this year then what a 'middle finger' that would be to an out of touch central management body who do not have a middle or long term plan for the game as a whole as far as I can see. If they do, I really really worry for the game we love because the only reason we haven't heard about it is that we will not like it.
Get the prayer mats out people. Winning the CC1 has never been more important. We live in interesting times!! Here we go strap in and hang on!!