The Food Analogy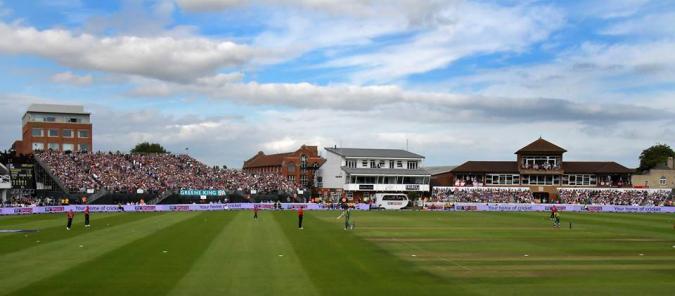 By Grockle et al
November 8 2019
Wrote something for the Oppose people and as we are offline at the moment I thought I'd share it with you lot as well.
I relate my cricket to my food. It comes in three types. There's fast food. I'm hungry I'm not all that particular but I want something to get the taste buds moving and something that satisfies an immediate need. I want it to be of a specific type, I'd like it to be decent quality, but I want it now. Instant gratification. If it's a little dicey and overpriced, then I'll take that chance.
That's the T20 format of cricket for me. Exciting, quick, has all the main components of the game though the quality may be doubtful at times I can still enjoy it and may be surprised by how good it is. Most importantly it fills the need at that moment to an adequate extent. Good fast food will have me coming back for more. It carries a promise of something better, it doesn't satisfy enough in the long run, but it may make you look for more substantial meals of the same type and move you on with a passion to taste something bigger.
The second food category for me must be much more certain. I eat this version more of the time and I know what I like in that. I know which ingredients go together for a wholesome and satisfying package and I expect to savour it a little more but for it to be substantial and something I will enjoy more than once. I will come back to it by choice in the hope of getting the same again. It can still not be right all the time but I know what I am looking for in this area and I know what kind of ingredients give me that right quality, so I know where to go to get it most of the time. The mixture can still surprise. It may be a better version of the first type of meal. It may be better prepared or cooked for a longer time in the hope of improving the flavour of the finished article with a recipe that puts ingredients together with a little more thought for a longer lasting result because the ingredients interact more intensely. Of course, this means the overall quality of the finished article must be more robust and able to cater for a larger number of tastes.
To me this is 50 over or one day cricket. More strategy, more ways of playing the game, the ability to change according to the situation, a longer lasting event with a chance to savour the bowling or batting of a particular player over a longer period. The opportunity to marvel at the adaptability of players who may not be seen in the shorter version because of its more immediate requirements but who can work in this format in a much more satisfying way because of its longer lead in time which helps them come to the boil at a different speed but provides the same satisfying end result for the consumer.
The 'cordon bleu' category is when you have a very good idea what you want from your food and can appreciate when someone gets it virtually perfect from experience. The people cooking these meals know what they are doing because they know how to use the ingredients to their maximum potential. They know which parts of the recipe bring the best out of the other parts. The time it takes is pretty immaterial but the meal has so many pleasures along the way that the consumer also enjoys more than a 'one act play' and savours the whole thing while also enjoying the interplay of different components as they move to the conclusion of an appetite satisfied. For some this can be an experience where the nuances may be missed at first because the consumer has yet to learn the true value of taking their time and tasting every aspect. For others the whole meal may be a let down because it simply is not to their taste and does not have what they want. For them something else is needed and the first two categories cater perfectly adequately for their requirements. 'Cordon Bleu' is not to everyone's taste and there is no reason why it should be or any reason to criticise those who do not care to partake. It can be costly, overblown and not what it promised to be on many, many occasions.
However, for the connoisseur, who wants to go a stage further there must be something more and for the cricket lover this is county cricket. Anyone can watch a game of four-day cricket and enjoy it. It may have components of the other formats; the swashbuckling batsmen flaying the ball to the boundary; the bowler in the zone taking a hatful of wickets with skill and panache; a change of strategy that moves the balance of the game from one side to the other in a decisive way. It may be just that the sun is out and warm or the bar is open or both.
But to come back to it again and again you want more than that occasional excitement from your food of choice. A four-day cricket fan wants to get inside the game and really understand how it ticks. They want to experience and follow the development of players as they hone their skills and develop their abilities to become better and more adaptable cricketers. They want to appreciate that 'oneness' that a player at the height of his or her powers has with the game, that level of confidence that on occasion means they have conquered the game and can do no wrong with bat or ball just for a short period of time. Those days that imprint themselves in the mind of the fan for a lifetime. Those days are rare. It is that which makes them memorable. The players that have the capability to create them are also few and far between. Those who can do it many times become the heroes of the game. I've marvelled at them and seen cricketers achieve that level only once and the feeling of elation is the same for me. I doubt it is for the person who gets there but never returns to that level unfortunately. They want to experience the gladiatorial contest that happens when two of these players meet on a cricket square at the height of their abilities and do battle within the wider context of a game. They want all that and they want it more than once, but they have the same component in their support as the players have in the game of four-day cricket – patience. A lot of the pleasure is in the anticipation.
County cricket is an acquired taste but so much more satisfying for that because it builds on levels of satisfaction that people thought was all there was. County cricket has layers that the shorter formats can't develop in the time they have, and it allows players to expand the skills they can only open a small door to in fifty overs or two and a half hours. The excitement of the shorter formats is there and the skills that make those formats exciting are enhanced when also playing the longer game. Good four-day players are usually good short format players, but they come into their own where they learned and honed their skills and that is the county version. Lose that and you lose a lot of the things that are the foundations of the faster versions.
To return to my food analogy I believe I have an appreciation of good fast food because I know what excellent food tastes like. That means I do not go back to the fast versions when the ingredients, recipes, gimmicks or overall quality are substandard. I am a rational consumer who understands what the product is supposed to provide, and I know when the provider is overselling what they offer. I know that because I understand the product and like it. I know that because I understand my own desire for that product and what 'quality' means in relation to it. But I exert 'consumer sovereignty' if the product is not good enough. The customer is always right as business usually says.
I'm an 'omnivore' of cricket. I love its many different smells and tastes and specialities. I hope to be allowed to remain that way. It seems in order to maintain my love of the variety of the game I must act as many other consumers have done in many other areas of consumerism. I must oppose the globalisation of the game and the development of a 'franchise' system. I'm happy to do that because the game is important and there is room in the world for good fast food cricket and excellent cordon bleu cricket. Sometimes the two combine. But sorry ECB, the 100 does not fit that bill and another cricket franchise is on no true cricket fan's list for 2020.
View a Printer Friendly version of this Story.
The Food Analogy
Discussion started by Grockles.com , 08/11/2019 02:02
Grockles.com
08/11/2019 02:02
What do you think? You can have your say by posting below.
If you do not already have an account
Click here to Register
.
Edited 1 time(s). Last edit at 2019:11:20:23:00:38 by Grockle.
Grizzers
08/11/2019 14:57
'The Cricketer' reports today rumours of the Championship being reduced to just 12 games from 2021.

Just sad.

Grizzers



Edited 1 time(s). Last edit at 2019:11:08:14:57:46 by Grizzers.
How the hell can 12 games work with 10 first division counties? These people have no brains to speak off.
---
Edited 1 time(s). Last edit at 2019:11:08:19:36:52 by Grockle.
Uhhh easy........7 city based championship teams playing home and away.
The remaining 12 teams playing each other once with no promotion.
Aren't there 8 'city' based teams? Aren't they not all in Division 1? Is that expected to change in 1 year without prior notification?
---
They can do whatever they want it seems........ I expect they will change it to an english CC , and then they can get rid of Glamorgan as well.
I expect Somerset, Essex and Kent will get relegated because of their pitches...



Edited 1 time(s). Last edit at 2019:11:08:19:59:31 by nelliec.
I look at the food analogy a different way;
50 over cricket is the perfect starter.
For main course the County Championship.Get as much of it as you can!
20/20 for dessert. Take it or leave. A full member might find just enough room to have most of it.
The hundred. All that's just a tiny chocolate with your coffee. Probably best to leave it altogether as it will just make you sick!!!
Somerset LaLaLa
08/11/2019 22:36
A wafer thin mint Nelliec.

It's only a tiny, little, thin one
The Hundred is that bowl of peanuts on the bar when you order drinks. You see some people, who weren't planning on eating, dipping mindlessly in them. Then you tell them that studies have shown on average each bowl has seven different types of urine in them.
Sorry, only registered users may post in this forum.