A Graves Situation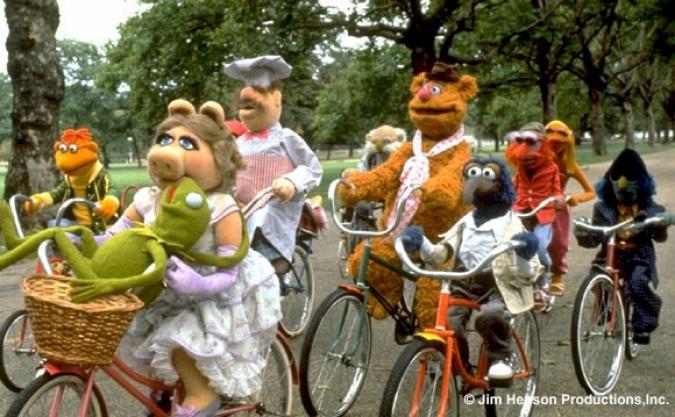 ECB seen journey hom
By Beefy Roberts
November 9 2019
23rd November I was able to attend Portcullis House in the heart of Westminster for ECB meeting with Sport Ministers and other big nobs.
Straight away Tom Harrison was put on the spot about Free To Air (FTA) and Sky. 4 times he was asked the question who made the decision and he avoided it.
Colin Graves was talking about money in CC, saying how much is going forward in next five years. 75 % reliant on pay TV. Ian Lucas wants one test FTA.
Graves continued . T100 is all about growing cricket and in same breath World Cup were sell outs. T100 is about replicating the World Cup and bringing people in. It is a really good way of protecting all forms of cricket. Kids are crazy about T100. Hmmmm
The hash tag oppose T100 got a mention on Trending Sunday, Graves said he is a passionate cricket fan. It is important to give cricket to all audiences.
Harrison said average cricket fan is 50 years old. In answer to question to Harrison he said they are not franchises, they are sides.
Graves asked who sponsored T100? He replied good question. It was done in-house and the rest of the world are looking at it and are interested. There was a huge consultation.
Harrison asked about how do we adapt to a wider audience? Harrison appeared to be dodging issue on how much was spent and budget planning.
Again to To Harrison. What's wrong with 20/20? Answer nothing. Graves said T20 works, but with this FTA wouldn't come to the table
T100 is game for everyone and won't b e part of any other format that would suffer. LOL
Counties have put together the fixtures for next year. ECB told them to go away and sort it out. Graves keeps going on about stakeholders, doesn't he mean Counties?
Graves said Durham struggled to sell test tickets. These were for tests against 2nd rate test nation, which pushed them further into debt. That's why they got barred from playing tests.
Question are there too many counties Harrison says no, not all, poppycock. Then again went on about England winning the World Cup.
With discussions could build new teams in future to expand T100. Due to Graves Yorkshire CCC family connection could be a conflict of interest.
Oh yeah. we were all all asked to cover t-shirts as slogans not allowed. This includes employees.
Andy Nash ( who is bloody brilliant) says this is all mighty gamble. Fixtures next year a quart stuffed into a pint pot. The fans who own this game being taken away from them invented by marketing committee in ECB. CC April/May then Sept–end of Sept. 50 over deprived of top players, no overseas, virtually a 2nd X1 game. Nash went on more people employed by ECB than professional cricketers in England and Wales While Nash was open Harrison was continually avoiding answers.
David Morgan said no room for 4 competitions. One will go. Will it be 20/20.?
Big split in cricket 52% negative to T100. If it fails counties could fall. Going to cost £60 million a year to put on.
T20 next year's final is 3 months after group stages. Way forward 20/20 should have promotion and relegation. Far less risk then T100
Finally, I heard a rumour the Mexicans were actually threatened by ECB of being removed from international cricket if they did not tow T100 line.
All interesting stuff. Fancied a coffee but only staff allowed in café. Eventually I found a vending machine. 65p for cup of hot water.
View a Printer Friendly version of this Story.
A Graves Situation
Discussion started by Middlesex till we die , 09/11/2019 23:04
Middlesex till we die
09/11/2019 23:04
What do you think? You can have your say by posting below.
If you do not already have an account
Click here to Register
.
Edited 1 time(s). Last edit at 2019:12:22:17:27:55 by BarmierKev.
BarmierKev
09/11/2019 23:12
Many thanks Beefy for sharing.  I found these updates fascinating and depressing. There is a lot here to take in. Feel free to add your thoughts on any aspects of this piece.


---

Barmy Kev
I'm only here for the tele
adelaide
10/11/2019 01:10
There should be a report or response by the committee in normal circumstance but I don't know what happens if an election is called after evidence has been taken. After all, none of the committee members might not be on the post-election committee (or even MPs).


Adelaide
BeefyRoberts
10/11/2019 08:03
Claire Conner was also in attendance representing ladies cricket on first session,along with Lord Patel from Bradford. Also a representative of Chance to Shine (apology for forgetting her name) in 2nd session.
All from 1st session sat on back row of public area to listen to the real truth in 2nd session.

I really fear for County Cricket,as we all know more has been released since the meeting took place,and the rocky road is just beginning.
Seaxe_man1
10/11/2019 11:35
Thanks for the information and your time Beefy reporting on two cricket politicians with the usual evasions.
Seaxe_man1
12/11/2019 18:39
Are there too many counties Beefy, has to be from a media hack with shares in a development company. Sky are such a lobby. One of their employees, Atherton, I recall, saying that on interview. His view was six playing ten games was ideal , as in his view, talent was spread too thinly. Plus much more space for practice etc or maybe a round of golf. Would salaries be adjusted?? Maybe the Aussies should reduce the Shield back to the Pre 1926 level of three on the same logic. They being South Australia, Victoria and NSW. Bob Willis and his brother Dave banged on about this for at least 20 years. Willis like Atherton happy for 17/18 potential employers whilst playing in their careers. Natch.
chunkyinargyll
12/11/2019 19:11
Strange for Atherton to hold that view.

His boy Josh DeCaires may benefit from there being 18 counties- as in he would probably struggle to get a pro contract with only six counties, but with eighteen counties he has three times the chance to be employed, and a Middlesex contract could well be landing on the doormat in the next year or so.

Strange for a dad to want to deny his son the same level of opportunity he had.
Seaxe_man1
12/11/2019 20:04
Not if you ask a Lancashire member I assure you chunky.
chunkyinargyll
12/11/2019 22:00
S-M- Are you saying he is more likely to end up signing for Lanky after playing for all our age group sides?

The point still stands that it is easier to get a contract with 18 employers looking for staff, rather than 6.
Seaxe_man1
06/12/2019 10:35
Well chunky lets face it, Dad is Lanky if not the most popular of their ex players amongst their members. They don't pull their punches.

I am not saying that btw. How, if he progresses, will be dependent on results out in the middle.

The gap between first and seconds cricket is considerable as we have seen with others who shone at the lower level.

Unfortunately top player attitudes often change when they retire and get a plum media job. This means singing from the approved song sheet if you want to progress.

These days as MX have seen, players don't hang around if they consider more playing time available elsewhere.

A no-brainer careerwise.

The money is unlikely to be much different but the playing time and therefore potential progress is.
Sorry, only registered users may post in this forum.