Murtagh on the Dance Floor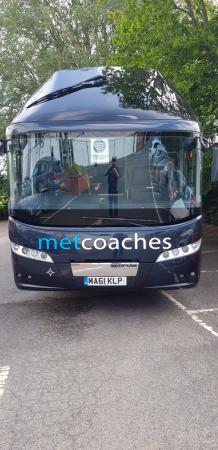 Start the Bus
By MTWD various
May 31 2019
Due to overwhelming demand to report on last day the various MTWD faithful and birthday boy Don Shelley have combined to give their take on a brilliant day for us.
Don Shelley at 10 o'clock "I've recovered from last night and we have declared. Don't tell anyone as Worcester won't know until 10 minutes before the start".

Just before the start. Strange Colin. "I'm confident we are going to win". Talliman "the 8th highest run chase was 353 9 by Worcester at this ground 1913". Strange Colin " I was there".

Combined early shout "Fell fell". Talliman "It is 9-2 again"

Strange Colin "they have overtaken 62-3 from first innings". With 2 wickets still down and run rate accelerating Worcester fan in our direction. "It's in the bag for us".

At lunch Don Shelley "the boys have had a huddle hatching a plan".


Straight after lunch two stunning slip catches off Murtagh's bowling. HDO "it's Murtagh on the Dance floor" (his Prediction team name top of the league with of course Murtagh in it today).
Barmy Kev "our slip catching has been brilliant in this game" Then Rabbit then drops one at 3rdslip

PHmose Hillbilly with Murts becoming more expensive "this will be his last over". Bought on for another Simmo now standing up Dangerman Mitchell clean bowled Talliman "that's worth two wickets". Primrose "He didn't have a effing clue pinning him to the crease brilliant bowling". Barmy Kev to Worcester fans "it's in the bag".


I can't repeat getting Cox out comments. HDO "I honestly don't mind Helm stopped Tim's 10fer. What bowler has Winsky gone for?"

Toby Roland-Jones chant for Barnard wicket.

Talliman. "Record last wicket stand 137" 143 was needed.
Beefy. FFS quick wicket I'm thirsty".

Surrey score announced 123-8. 2nd biggest cheer of day.

Tongue out as we shared hugs for famous victory.
Afterwards a celebratory drink with Beefy and Primrose. Primrose sums up. "This was brilliant attritional bowling. Not one bad shot we just stuck at our task. Your round Kev".
View a Printer Friendly version of this Story.
Murtagh on the Dance Floor
Discussion started by Middlesex till we die , 31/05/2019 08:46
Middlesex till we die
31/05/2019 08:46
What do you think? You can have your say by posting below.
If you do not already have an account
Click here to Register
.
Edited 1 time(s). Last edit at 2019:06:02:21:40:04 by BarmierKev.
BarmierKev
31/05/2019 10:24
One incident to share was with 6 wickets down and The Rqabbit bowling the over rate went from 0 to -2 and restored to parity once TRJ on. Seemed odd. Don Shelley did give explanation about more field changes for Rabbit.


---

Barmy Kev
I'm only here for the tele
BeefyRoberts
31/05/2019 12:50
Primrose,Kev and myself decided to enjoy the victory consuming Goats Milk and wed rine,Kev leaving us to catch train.
After questioning the bar staff,we found out there was a take-away available.
So,PH and myself purchased a 4 pint container of said Goats Milk and continued to celebrate on the train home discussing the game.
Even the girl sitting behind us sobbing her eyes out,train guard being concerned for her well being,until he found out her boyfriend had chucked her.I was thinking she was a Mexican and found out they had lost vs Warwickshire.
Anyone visiting Worcester,I really reccomnd the Dragons Inn Pub,they have delightful ales.
An excellent day of cricket, and one for which I have to thank Kev and Beefy, who persuaded me to rearrange my travel plans and ditch my in-laws and wife for the third day in a row to attend. Murtagh and co made sure my decision was worthwhile!

Great company and conversation throughout the day, especially the discussion of the over rate. Don sure does work in mysterious ways. I enjoyed reuniting with Kev after a 13-year gap, and meeting Beefy, PH, and Talliman as well as some others who I don't think are on this site.

And by the way, "Guy sits on large prickly plant" was "teasel". Had to look it up in the end.
Dayyumm..... for no other reason than that Teasel fitted, it had crossed my mind as a possible solution, but I did not know what a teasel was, so we'd have had to have Googled it in any case, which I rather think would have been cheating.

To sit between an avid Beach Boys fan and someone going to see Govt Mule, while the Middle worked their way through ten hard won wickets, with Kev and Beefy and Strange Colin, and running into QPR Chris as well, in the setting of New Road, with the Cathedral overlooking proceedings was pretty much a perfect day.

With his usual impeccable timing, Strange Colin provided a glorious bit of diversion in his examination and somewhat confusing summation of the new laws governing twelfth men in this year's World Cup, around about the fall of Worcester's 4th wicket.

By the end, my impression was that if Adam Voges had received a direct hit from Ollie Rayner, while batting, and had to retire hurt, but we had Chris Rogers as twelfth man, then Buck would be able to replace him as long as he had already batted, but maybe I did imbibe too well of the Goat's Milk - 3.8%, and very very hoppily tasty, I must say!

I noted that while S.C. was explaining the rule change, the current Mrs. S.C. kept her eyes averted in the paper. I am sure they both got home safely.
BarmierKev
01/06/2019 17:49
I normally try to get through a Killer Sudoku and Cryptic Crossword as part of my days passing the time at cricket. I was so engrossed by events on the pitch Teasel was my only clueless clue of the day.

After lunch we tried to form a composite team of players who have played for both Counties. We managed an X1 with an opening partnership, a keeper and lots of bowlers mainly overseas.


---

Barmy Kev
I'm only here for the tele
Sorry, only registered users may post in this forum.