FAKE 2020 v Warwickshire @ TAUNTON Sunday 26 April 2020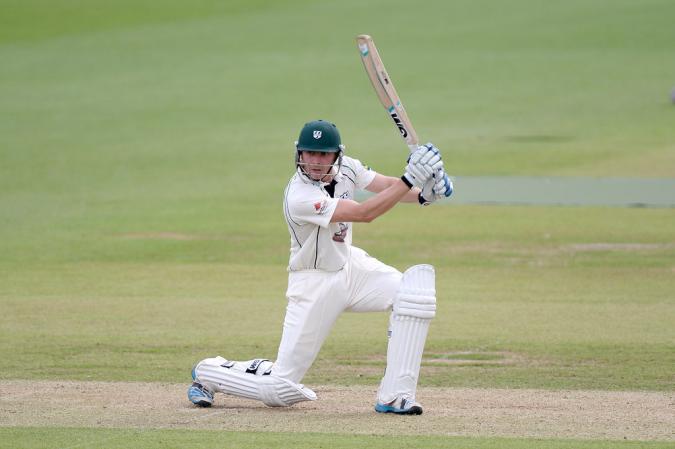 By Grockle et al
April 26 2020
Game 4 of the parallel universe CC1 of 2020 sees the present bottom club from Birmingham come to the County Ground for a bit of four day. Somerset have a few injury worries and have narrowly decided to welcome back Craig Overton and dispense with the twin spniin attack f the first 3 games after it was not as effecetive against Surrey last week. Good Move? We also welcome Alexei Kervezee to the whites of the South West.....
Alexei Kervezee joind the ranks of Grocklees this morning with his first outing in Somerset kit because of the loss of Azhar Ali for 3 weeks with a reoccurence of the earlier injury and Mike Carberry's hamstring keeping him out. George Bartlett will move up the order and Kervezee will bat number 5. Eddie Byrom keep his opening spot. Also Craig Overton returns to join his brother and Brooks with Dom Bess stepping aside as Somerset go for seam against spin for the first Championship match of the season
Warwickshire chose not to take a toss and instead chose to bowl first. The Somerset side is;
Abell (C), Byrom, Bartlett, Hildreth, Kervezee, Davies (Wk), Gregory, Overton C, Overton J, Brooks, Leach
A clear and warm morning as the opening partners walk out to face Miles and Norwell in the first few overs of the competition. It is the usual slow start and things are a little ragged as illustrated by Tom Abell avoiding a chest high delivery which fools the keeper as well and Somerset take the 4 byes that result. Both Somerset men look comfortable against the opening attack so Warks look to mess that up a bit and introduce Woakes early. He gets immediate success as Byrom misreads one and is caught in front for 11 at 29 for 1.
The theory that if it works once it might work twice prompts the introduction of Brooks who also succeeds by having Abell plumb in front for 20 at 43 for 2. Not a great start which Bartlett and Hildreth try to put right as George straight drives Woakes for four to bring up the home 50. To emphasise that things might have changed, he then does the same 2 balls later.
Rhodes is also tried before the lunch break and Bartlett dispatches him twice to the boundary in his first over before Burgess is introduced, only to get something along the same lines from Hildreth.
With the interval nearing, Norwell returns to have a go and literally with one ball to go before the break, Hildreth is injudicous and is caught behind for 27 with the score on 99. Kervezee walks out to face one ball and strikes it for a single to take his new county into lunch at 100 for 3. Probably a Warwickshire morning.
Woakes and Brookes look to make it a Brummmie aftrernoon as well but George Bartlett may have other ideas. His partner Kervezee seems to also want to get on with things but he is lucky to survive an LBW shout with 14 to his name at 128. Bartlett moves to 50 from 76 balls with 7 fours very soon after this.
He is lucky also with an LBW at 144 but the two batsmen are starting to see the ball well and when Brookes is re-introduced in the 46th Kervezee takes him for 15 striking masterful shots both sides of the wicket as he takes his new side past 150 and brings up his won half century off a pretty rapid 64 balls with 6 fours. Warwickshire bowlers are all tried and none of them are getting anywhere against this pair.
The 200 arrives and it isn't until Rhodes comes back that Warks get a breakthrough when he has Kervezee caught and bowled for and excellent starting score of 63 at 218 for 4. This is 11 minuteds before Tea and a nervous time for the new batsman Steve Davies. You wouldn't think this was the case though as the Somerset keeper drives for four to get off the mark. Woakes is given the chance of one over before the interval and it nearly pays off as Bartlett edges through a vacant third slip with 2 balls to go. No other worries however and Bartlett leads the sides off on 97 at 236 for 4 with his partner on 6. The James Hildreth/George Bartlett partnership before lunch has been eclipsed by the Bartlett/Kervezee partnership of 119 that has dominated the second phase of the day. Somerset have balanced Day 1.
A mere 5 minutes after the return to the pitch George gets the 3 figures (156 balls and 15 fours) and for his side. Miles and Norwell have to keep the pressure on and they get him full in front for 108 just after he moves Somerset over 250. 252 for 5.
In comes Gregory and back comes Woakes to push the batsmen. The England man does and he gets Lewis early LBW for 9 at 262 for 6. Davies then top edges to Hose off Miles at 266 for 24 and it all seems to be closing down around the Somerset tail.
Brooks is up for a fight as he takes his namesake Brookes for 8 off the first over he faces but Woakes is cannier and clean bowls him all end up in the next over 275 and the Overtons are in together again at Taunton. The target must be 300 and the extra batting point but the new ball is taken in the 82nd over and back come Norwell and Miles to force the end of the innings.
Miles steams in with the new pill, Craig Overton takes 8 from his over hhelping the pace of the ball to the rope. Norwell has an LBW appeal turned down against his brother in the 83rd but the brothers take their county over 300 and it is not until they reach 349 that Jamie is finally caught at midwicket for a forceful 31.
The support hopes that Jack Leach can get Somerset over the line of 350. He supports Overton who moves the side on and takes 50 himself (72 balls 7 fours). Jack then hits 3 boundaries to move himself to 16 and we end Day 1 at 376 for 9. Do we declare? Nope I'm gonna let them go for 400 tomorrow morning.
Excellent partnerships between the Overtons an absolutely vital 74 when Somerset looked down and out. Morwell and Woakes have done the major part of the wicket taking work. Chris Woakes has been used to break partnerships while other have worked hard. Miles put in a large amount of overs and went for more than the others but not for want of working hard.
DAY 2
Against usual Somerset policy, I am going to push for the extra bonus point on the basis that Craig Overton played so well last night that he would be up for this and we could get there if Jack can just hold his end up.
They got so close Craig pushed the score on to 73 before Jack went to Ambrose ONE SHORT of the target. One can only hope that this was something that willmotivate rather than depress the side. It was worth the push.
So half an hour or so after the start of the secoond day, Warwickshire come out in the shape of Rhodes and Banks (with Pollock, Hain, Ambrose, Burgess, Woakes, Hose, Miles, Brookes and Norwell waiting in the Caddyshack for their turn) to face a Lewis Gregory maiden followed by Jack Brooks. In the third over Rhodes plays an awful shot and is pouched by Bartlett in the slips and it is 2 for 1. Pollock replaces Rhodes and plays across one almost immediately which he edges to the close in Overton for 1 and it is 3 for 2.
Craig Overton is introduced in the 9th over and immediately has Banks plumb in front for 5 and it is 9 for 3. It isn't until the 11th over that Hain manages to get one off the square to the boundary. Jamie joins his brother in the 12th and has Ambrose playing and missing with ball one. Things start to calm down though the Warwickshire batsmen are still swinging at stuff and that prompts Tom Abell to give Jack Leach a couple before lunch and in the 17th he has Ambrose caught at first slip miscuing one. Tom gives his seamers a rest and brings himself on for the 20th and little can go wrong as Burgess is caught in front for 6 and Warwickshire are 47 for 5 before lunch on Day 2 chasing 399. The 50 is up before lunchh is called but 68 for 5 is not a great position with nearly every Somerset bowler taking a scalp and going for not a lot while doing it.
Tom gives Jack one after lunch just to get a feel and then returns to Gregory and Brooks to really start the afternoon session. Woakes and Hain are determined to make a fight of this and they do after a miscue nearly does for Woakes before he really gets started.
However as the afternoon wears on the visitors start to find their feet and the 100 comes up with Woakes on 32 and Hain on 43. Soon thereafter, Hain passes 50 at 115 (84 balls and 9 fours). Brooks comes on for the 44th but is dispatched more than once as he loses his line. Woakes looks solid as he goes past 50 as well at 142 (92 balls and 7 fours) but he then makes a mistake and Brooks gets his man caught behind for 54 at 146 for 6.
Somerset revert to the slow man again and although Hain does not look comfortable he cannot get bat on ball. At the other end Adam Hose obviously hopes to make his mark at his old county but after dispatching the ball for a boundary he is bowled all ends up for 5. Miles joins Hain and they take the score past 150 and as Abell looks for the pair that will finish this off, the Warwickshire batsmen take 16 off 2 overs and the runs keep piling up. Craig Overton has Miles LBW for 3 at 183 and one over of Jamie is all we get before the umpires call Tea at 185 for 8.
Hain is still there and stubborn with an unbeaten 83 though he has few partners left. The Woakes 54 put the brakes on to some extent and Warwickshire are still 65 runs shy of saving the possibility of following on before the end of Day 2. Jack Brooks with 3 and Craig Overton with 2 have made a bit of a mess of the visiting batting line-up but can they put this innings to bed and allow the home skipper to make the decision about making his opponents bat again?
Anticipation is almost physical after the interval but against Gregor, Hain reverts to normal almost immediately by sending two balls in the first over to the fence, admittedly one of them was edged past an absent third slip but nevertheless normal service seems to have resumed. But at the end of the innings he bottom edges to Hildreth at the other end of the slip cordon and hopes flare again.
Craig attacks Norwell. who brings up the 200 and although Gregory has an appeal turned down against the same batsman it is Overton who puts the innings to bed when he bowls Brookes for 7 at 209. 46 short of the follow on total.
It is decided NOT to enforce the follow on and Abell strides out with Byrom to put this game out of Warwickshire's reach sometime tomorrow afternoon.
If that is to be the case, it won't be due to a massive coontribution from Byrom as he goes for 6 caught behind at 17 for 1. Neither will the skipper feel that his score added to the push as he then finds himself missing a straight one to be judged LBW for 12 after Miles appeals at 19 for 2. It is not going all that well with over an hoour of the day to go.
Hildreth has another LBW decision turned down as missiing early in his innings but after that, he and Bartlett start to put things right. No more scares for the home supporters as the two Somerset men push the score on to 66 for 2 at the close. 256 ahead with James on 20 and George on 24. Another BIG fantasy day at Taunton tomorrow.
DAY 3
Woakes and Miles need to put the brakes on the Somerset innings to keep their county in this game. there is weather around for tomorrow but if the home side get away early today then tomorrow may be too late. However there is little there for the opening pair and Brookes and Norwell replace them in the 34th and 36th over. Brookes gets the first breakthrough when George Bartlett is bowled for 37 and it is 98 for 3. He then has a good shout turned down against Kervezee but it is James Hildreth who is not being stopped as he moves to 50 just after taking the Somerset lead over 300. His half ton came off 113 balls with 7 fours and it arrived at 124 for 3.
Rhodes is on in the 47th and Woakes returns about half an hour before the lunch break to once again try and mix things up. However Hildreth see the score over 150 and the 50th over goes for 13 as he opens his shoulders. It is 350 ahead before the next wickdet falls when Brookes has Kervezee for 22 and Hildreth does not make it to the interval when he bottom edges through to the keeper for a vital 75 at 163.
Steve Davies doesn't stay around either. He is LBW to rhosed for a mere 2 at 166 but Gregory and Craig Overton take the innings to lunch at 172 for 6 some 362 ahead and probably not all that far from a declaration if they don't just hit out and go for quick runs after the pause in the day.
Norwell and Brookes face Gregory and Craig Overton and Lewis is not messing about. With a flurry of boundaries from both batsmen the 200 arrives quickly but wiith the 400 comes Craig's wicket as Brookes gets him LBW for 18 at 211 for 7.
Woakes is certainly not giving up and the fight is most certainly still on. However, with just under an hour to go and Somerset at 430 ahead, Tom Abell brings the men in and at 240 for 7 Warwickshire are invited to take up the batting optionn. Gregory finishes on 36 while Jack Brooks added a fighting 16.
The last hour sees the Overton's take on the opening pair of Rhodes and Banks. An early piece of brilliance in the slips from George Bartlett removes Banks at 28 for 15 off Craig Overton while Pollock nearly goes in his first over with Gregory taking over. He gets Rhodes soon after to the safe hands of Bartlett for 12 at 42 for 2. This is the end of the excitement as Warwickshire move to the Tea break at 54 for 2
After Tea Brooks and Gregory try to remove Hain (0) before he gets started but the Warks batsmen begins cracking boundaries like his first innings score was before the interval. with Lewis particularly getting some tap, going for 13 off the 15th over.
Abell turns to Leach and he has both batsmen struggling against the change in pace. He finally breaks the partnership getting Pollock caught by Davies standing up for 36 at 79 for 3. Ambrose survives his first ball but only just but it isn't for long as Jack bowls him for 4 at 85.
Craig Overton returns to give Burgess some worries but he is finding Leach a problem as well. However he keeps to his task and seam returns with Jamie Overton in the 34th. When Gregory comes back, he gets Burgess for 29 LBW just before the deficit falls below 300.
A combination of Leach and Brooks keeps Woakes in check as the day moves to an end and the frustration finally gets too much for Chris who is stumped by the partnership of the spinner and Steve Davies one ball before the day closes.
So Warwickshire end Day 3 at 150 for 6 needing 281 to win in the last day with 4 batsmen waiting to face the home side's bowling. Jack Leach ends the day with 3 for 42 and Gregory picked up another 2 for 30. It doesn't look good for Warwickshire but the weather is closing in and starting on time does not look promising based on the predictions of early rain.
We shall have to wait and see.
DAY 4
We lose 42 minutes at the start of the day to rain that is going to be an omnipresent factor inthe last part of this fantasy game.
Hain looks, once again, to go on with the fight against Brooks and Leach but he, once again, is running out of partners
Brookscleans up Adam Hose for 2 at 165 for 7 and then Leach cleans up Miles for 3 at 170 for 8 while Hain goes to 50 off 144 balls with 4 fours. On comes Jamie to try and speed them out but Jack Leach is gettiing closer to getting the stubborn bat. Nevertheless it is the faster Overton who finally sends him on his way for 57 at 184.
Leach has Brookes all over the place but can't get him to snick one and Warwickshire survive until Lunch at 197. Leach goes in for some food with 4 for 61 to his name and a five-fer on the cards.
Gregory and Leach have the job of finishing this off but Jack is not getting the job done so Craig Overton comes on to help. FINALLY Brookes is bowled by Lewis Gregory and the game is over as the visitors finish on 213 some 217 runs behind. Somerset go back to the top of the table, partly because Yorkshire did not play in this round.
The Man of the Match is George Bartlett for his runs and his catches - a man who needed this game
On to Surrey at the Oval next.