Side Bottom runs helps us being Top Side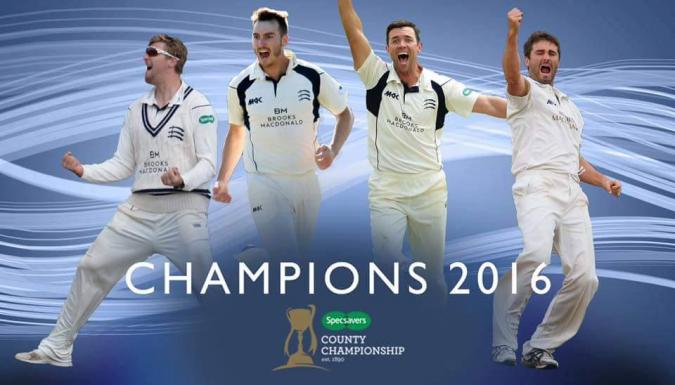 Can we dream
By Primrose Hillbilly
May 10 2020
On our series of MTWD Lockdown specials here is day 3 of that memorable match.
We had to start somewhere, (which I just did). The big dilemma – where to sit, report and engage on today so I really cover the action? No pressure – third day of the crucial day of all matches, the final punch up in the entire Championship. Thanks, Kev, a great honour, but what a load.
So, if we are really going to do this, What would,Saint Hunter do in similar circ's ? ........... - Easy – he would get cranked up on mind consuming pharmaceuticals, then assemble his survival kit, and then out he would go to COVER THE STORY. As closely as possible. So that had to be in the Pavillion, at least initially to try and get the scoop.
As I walked over Primrose Hill, the crows croaked and the trees cast long, claw-like shadows.
In the red clubhouse, (thanks, Beefy. It shall be ever thus now) I heard the hideous sound of a grown man weeping incontrollably in a cubicle in the Gents'. Report it or was this just standard behaviour for the membership? Upstairs, it was packed, Long Room bar jammed, queues straggled everywhere, and some Yorkies standing around gormlessly only found they were in a queue when the part in front of them moved, and they wandered off, taking their followers by surprise.
My exhortation from the steps to our bowlers, warming up outside of "C'mon, boys, strike first, strike hardest ........................F*ck 'em Up !", drew a startled reaction from a blazer. "I say, was that really necessary?"
I looked him in the eye, and clasped him on the shoulder, "Sport is war, with rules, my friend, Sport is war with rules." I left him to ponder this. What did these gatecrashers in the stripes know about cricket and a private punchup anyway?
Top deck. Battle joined. Murts from the Nursery, and Hi-Fi from the Pavillion, short pitched and nasty, alternating with Yorkers. Yeeeawwwkkksheeeya responded with the third man drive, 12 of the first 14 runs came via there, 16 of the first 22. Compo posted at Third Man. A steer over the slips to him fell just inches short. Oh, God, by such margins .......... evidence from the boys was inconclusive. If he had gone for glory and dived full length .........?
My neighbour was a man of the cloth, down for the duration. His wife appeared content for him to roam the fleshpots of NW8. He fiddled nervously with the Times' Sudoku, and Franco replaced Tim with himself to get us to the new ball.
Two of the most carping, negative, old gits I have ever come across as Middle members sat behind me, but they did enliven proceedings by commenting on a Rafiq play-and- miss at Franco with the comment that "He must have a hotline to Allah", maybe he does, because next ball ...........
Damn' – pardon my possibly even fruitier language at the time, Rev. - an edge to Ollie and Robbo in the slips, one parries it, the other gets a hand to it, the ball spills, and Robbo's hurt his hand badly and has to go off. Double blow. Sowter replaces him.
Yorkies went 2 ahead in the 76th over, and for a time every run was applauded. We take the new ballimmediately with Murts and Toby.
Hideous, horrible tension. Maybe the man in the cubicle had a point. Rafiq went through his usual channel to 50. Soon after that Bresnan got to his ton and Yorkies secured their third batting point. Well done to a great wholehearted cricketer. Soon after that,a straighter short one from Toby knocked the back bit of Rafiq's helmet off, and he took a count. Franco led a mini conference of the senior pro's at the other end.
Hundred partnership up, and finally, finally, thank you, Lord ........First blood of the day! Tim brings one back to knocks back Rafiq's off peg. 316 for 6.
It's getting better. Patterson gives a regulation second slip catching practice edge to the complete package off Hi-Fi, and we're off for lunch, except ........Jesus H. Christ ...............!!!!!!!! What the (~$***£$£) is going on? The umpires get in on the act, and avail themselves of the available technology, brought to you by Sky now ??? NOW ???? Why?????? "Oh, well, as it's there, we might as well check for a no ball on slo – mo ................ did you yesterday, guys, did you the day before? Certainly, my neighbour's vocabulary may be expanded by his trip south. We eventually trooped off for lunch as it is out.
Hi-Fi completes his over, and Brooks spoons one up to Gubbo at mid on off Murt's. Third Bowling point secured. Yorkie 16 away from another point, last man Sidebum to keep Bresnan company.
This is horrible. The game within a game within a game commences. Bresnan farming the bowling, sometimes turning down easy two's to all parts of the ground; the field is spread to keep him at t'other end. Murts and Toby. About as tense as you can get. Bresnan more nervous about getting his side over the line than he was about getting his ton. Sidecar played some very exaggerated forward defensives, but then, I guess, he's had a lot of time to perfect that one.
Then, another intervention from on high. It gets dark very quickly, the men in charge on earth consult their meters, and as the bloke with the mike announces off for bad light, it starts raining. It chucks it down for half an hour, and I go to find some people more on my wavelength in the pub next door.
Kev lets me buy him a red wine of any type. We watch the talking heads from Sky gathered to opine on how things stand. Sky brought their "A" team of Dom Cork and Nasser, fielding crafty, knowledgeable questions from that epic of broadcasting, Chuckie Colville. Thank you, Lord, for enabling play to continue, so we don't have to try to lip read their profound utterances for too long, but they show the coves coming off. A double release, and we are outta here. I meet Beefy Roberts. We like each other immediately. We may become FB friends too !!!! Watch this space. I met Hobbo, the decent bloke from Yeeeaaawwkksheeeya. Good egg, and not just Beefy's.
Yorkie edge ever closer via third man and other nurdles. Sideboard scored a run off the face of the bat. Perceived wisdom was that with Zummerzett winning hands down, mainly by the medium of run – outs, Yorkie needed to get over the 350 bar, and declare to get maximum time to bowl us out.
That certainly was our advice from the Tavern. They finally accepted the first part of it, and the single song LP of Yorkshire greatest hits was wheeled out from the cheap seats, A fat bloke on the second level near the Yorkie dressing room beckoned them in, except he was not part for the northern powerhouse brains trust. So, they batted on, and on, and on. Was it because, as I suggested "We are Yeeeaawwksheeya, and we're right even when we're wrongGG."?
OK, so a first innings lead is a first innings lead, but ..............get on with it. Show some urgency, especially after rain and overs lost. On they plodded. Dull, unimaginative crikkitt. They didn't even go after Ollie. Sidecar unfurled his reverse sweep – still in prototype mode, as he unerringly found short midwicket with it for no run. Eventually he missed one from Ollie, and another part of the drama can unfold.
Never too late in the season for a Middle batting collapse on the back of some nerves. It certainly looked that way. Speaking of conspiracy theories - I suspect collusion between my clerical chum and his boss and the man with the hotline – both Yorkie's you note – and his. Robbo hung his bat out for the slip cordon, and after waltzing into several shots with unconvincing foot movement, Compo was bowled. Maybe that's why he looks so dashing- he's lining himself up for a career in "Strictly"......
Yorkie's new ball bowling was right on the money, new ball and all, and Beefy took a new egg in sympathy. Questionable roughing up of the surface, but we were 9 – 2, recovering from 2-2 at the time. Desperate times ..... maybe a picked egg today if we set a run chase, Beefer's? It may help unsettle the oppo.
It looked a different game with Gubbo and Mala in. It just did. Even if Gubbo was beaten, he remained unruffled, and that industrious, intelligent player. He hooked Brooks for six in front of us. Come the hour, cometh the man ? What is it with southpaws, or just Dawid? How does he make hitting a cricket ball look so graceful and languid, and like he hasn't really hit it, but there it is going up the slope.
Today is going to be even tenser than yesterday, folks, Book early.
Come and support your team. They've been in much worse situations than this and won. Our boys don't know how to be beaten.
We Are The Middle. We Are Going For It Today.
Be Here Now!!!!
View a Printer Friendly version of this Story.
Side Bottom runs helps us being Top Side
Discussion started by Middlesex till we die , 10/05/2020 17:40
Middlesex till we die
10/05/2020 17:40
What do you think? You can have your say by posting below.
If you do not already have an account
Click here to Register
.
Edited 1 time(s). Last edit at 2020:06:07:12:04:38 by BarmierKev.
BeefyRoberts
12/05/2020 18:25
Yea, this report got us ready for day 4.
I think we all decantered to The Tavern after play for a change.
The Yorkie following joined us if my memory serves me.
I wonder what day 4 will bring?
adelaide
12/05/2020 20:52
Thank goodness for that extra bonus point.

For Yorkshire, that is, as I can't imagine that they will be interested in any sort of deal tomorrow unless they are still in with a chance themselves. Unless they are really hacked off at Somerset.

At least we know that joke bowling won't happen because it's illegal, isn't it?


Adelaide
BarmierKev
13/05/2020 18:01
When Sidebum earned Yorkshire that extra batting batting point I was ecstatic. I remember shouting in the Lower Tav we now can win the league. I did get some funny looks, which I'm used to. On this occasion I was making perfect sense.

For those who don't know how this ended up, please accept my apologies for the picture spoiler.
BeefyRoberts
13/05/2020 21:30
Is it over now? Waiting for the report from the last day, as I cant honestly remember what the it looked like!
Sorry, only registered users may post in this forum.