FAKE 2020 Essex @Chelmsford CC1 - Deja Vu?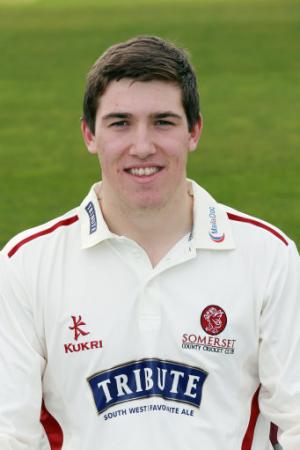 By Grockle et al
May 20 2020
Jamie O is back in the side along with Mik Carberry who is back after his hamstring injury. This WAS the game last year and Essex are there again one place below us but looking to move ahead. Yorkshire are leading but they are a game ahead and there's only 15 points in it. THIS is one of the games of the season FAKE or no FAKE
FAKE 2020 CC1 v ESSEX @ Chelmsford Wednesday 20 May 2020
Tom Abell leads a twin spin side in form with Mike Carberry back to partner Azhar and George Bartlett holding the third post. This puts the skipper at 5 replacing Alexei Kervezee. Jamie Overton is in for Jack Brooks because we believe his pace is a vital part of this one. A pivotal game in the 2020 season? We shall have to see;
Somerset go with;
Ali, Carberry, Bartlett, Hildreth, Abell, Davies, Gregory, Bess, Overton C, Overton J, Leach
Tom opts for a toss and wins it. Somerset choose to bat first.
Day 1 ball 1 from Peter Siddle. Porter starts at the other end and it is another tight start with the first boundary not appearing until the 15th over as both bowlers give nothing. Cook and Quinn take over and Carberry is the first to fall from Cook to Cook at first slip for 19 at 38 for 1. George Bartlett brings up the 50 off Quinn in the 25th and prompts Bopara to be thrown the ballandin his first oover the keeper misses the ball and gives away 4 leg byes.
George is struggling to get into this game and after what seems like an age he is caught at first slip for a mere 4 runs. 67 for 2 becomes a lunch score of 76 for 2 as Quinn and Porter finish the session. Ali has 38 and Hildreth has 7.
After the break Azhar goes to 50 at 89 from 123 balls with 7 fours. Another keeper error gives Somerset another 4 leg byes to bring up the 100 in the 41st over froom Siddle. The pressure continues though as Porter has Hildreth caught behind after a near miss for 11 on 100. Cook has an LBW appeal against AA turned down (Azhar didn't touch it). Another appeal from Cook to the same batsman has the same result and Ali survives. Quinn and Cook continue to keep Somerset honest.
Chopra and Bopara team up to put the spin on the balland another Abell boundary ends the second session at 149 with Abell on 23 and Azhar holding the innings together with 78.
After Tea Siddle is on and an Ali boundary brings up the 150. Porter makes the breakthrough quickly when he gets the Pakistani for 84 plumb LBW at 156 for 4. He then has a close call against Davies who folows up with a magnificent straight drivve past the bowler almost immediately. Siddle has Abell wafting but he edges the ball safe.
As has been the case most of the day, Davies gets out just as he seems to have got in. He snicks Cook S once more to Cook A for 11 at 182. In comes Lewis Gregory and he hits 12 off his first over. He then drives Siddle for four to bring up the 200 before hitting Porter for another boundary 3 overs in.
Quinn is on with 4 overs to go, he goes for 8 and Bopara, Cook and then Quinn again finish off the day with Somerset reaching 237 with Abell on 46 and Gregory catching up quickly with 39. Cook has 2 for 49 while Porter has 2 for 73. Quinn toook the last but Somerset have held it together thanks to the work of Azhar Ali and his skipper with a partnership of 56 and the boss and Gregory adding 55 in quick time at the end of the day. Still not home and dry so the morning could be a bit tense!!
DAY 2
And Tom Abell has a job to do from his new number 5 position. He's been struggling a little in the opener spot and was moved here as Mike Carberry was back again. The move was hoped to help his form and he has started well. Now he needs to push on to make Somerset a decent base for the rest of the game.
Porter and Siddle are given the job of stopping Somerset and Porter comes very close in the first over while Siddle then has Abell dropped in the slips in the second over. Nevertheless the skipper goes to 40 from 172 balls with 3 fours. He is calm and pretty solid as his side pass 250 through Lewis Gregory also picking up where he left off and sixing Porter to move to his own 50 from 62 balls with 7 fours and the 1 six at 254
Somerset reach 273 before Essex get through. Gregory snicks one to Chopra at second slip and retires for 68 after a spirited time at the crease. Bess is off the mark with a straight drive past Porter with the first ball he faces and the 300 arrives with Abell repeating the shot over the head of Siddle. This prompts a change and Quinn and Cook take over for the 113th and 114th overs.
It takes Quinn going around the wicket to clean bowl Bess for 18 at 314 for 7 and COVE pops one straight into Cook (S) hands at midwicket for zero with his second ball.
Essex must have thought their luck had changed, even though Abell was still there. Bopara replaces Quinn but Somerset survive until lunch. Tom Abell goes in at 97 partnered by Jamie Overton with 9 at 347 for 8. Should they declare? Well there's the extra bonus point before that but can the rest of the tail hang around long enough? Well Porter (3 for 107) Quinn (3 for 62) and Cook (2 for 65) will be doing their best to stop that happening.
Siddle and Porter are back on after Lunch but the 350 does arrive in the 3rd over after the break. Tom is still playing and missing but the runs keep coming and he does get his 100 from 270 balls with 10 fours. Not long after, there is an 'Umpires' Call' on Abell and then JOVE is also playing and missing but the Somerset men push on to 400 just before Jamie falls LBW for 34 at 401 for 9. Jack is not there for long. Quinn gets his 5-fer with an LBW at 411 (5 for 77).
Essex provided 30 extras but it was Tom Abell's 129 not out that was the real 'jewel' in the first innings 'crown' including an 86 run partnership with Jamie Overton following the 91 with Gregory and the 42 with Bess. They all contributed to a pretty impressive total.
Gregory and Craig Overton are into their job quickly as the sides swop places. But Alistair Cook and Nick Browne are also ready to get on with this game and they hit 30 form the 7 overs before the Tea break.
After a cuppa, Cook is a big obstacle and Overton nearly removes him. They really want to get him gone. However the Essex 50 comes up from an error by his partner who edges for four. Both Overton's are on for the 14th. Browne is not impressed and he hits 10 from the 14th over.
79 runs on the board when Somerset turn to spin. Leach watches Cookgo to his personal 50 from 83 balls with 8 fours. However, his inclusion breaks the partnership and Browne is LBW for 36 5 runs before Essex go to 3 figures from a ball in Abell's first over courtesy of another Cook boundary. Again the bowling change looks like it might work when Bopara misreads one from the Somerset skipper but he takes himself off to give Bess a run before the end of the day. The spin option has slowed down the run rate significantly and it has a little more to come when Jack has Bopara caught behind for 10 at 123 for 2.
That's all folks for day 2 Cook on 81 Ten'deschate on 9 and Leach 2 for 27. It could be a long Day 3 for the fielding team.
DAY 3
Craig Overton and Lewis get proceedings off to a start on the third day and an early morning stunning catch by George Bartlett puts a stop to the run making of Mr Cook for 81. Essex are 142 for 3 in the 43rd over. Lawrence seems to be keen to get on with things however as he opens his acocubt with an excellent on drive to bring up the 150. However, Overton has other ideas and has him caught by Ali at first slip at 159 for 8. The Somerset man then cleans out Chopra for an other 8 to reduce the home side to 172 for 5.
The next Essex man, Wheater, is also keen to get into his stride and hits 2 consecutive fours in the 51st over. Jack Leach is on for the 52nd and Jamie is on for the 53rd and it is the other Overton who gets Wheater dricing for 15 at 193 for 6.
Meanwhile Ryan tenDoeschate is keeping his end up while Siddle nearly falls to JOVE though even he gives a C&B chance to Jack in betweeen creaming the ball to the boundary. Up comes the 200 and the introduction of Dom Bess who is swept by Siddle with consummate ease. Bess isn't phased though and keeps tempting him on the assumption that he'll get it wrong once.
tenDoeschate goes to 50 from 71 balls with 5 fours at 244 and COVE returning just bringsup the 250 with the Essex man still goiing for it up to the lunchbreak.
The interval comes and goes and the batting continues at a pace with tenDoeschate on 72 and Siddle on 35 some 134 behind. Overton J has the Aussie droopped at fist slip and his brother has a pretty good LBW claim turned down in the 77th. A six in the 79th briings up the 300 and prompts Somerset taking the new ball for the 80th.
First ball with the new pill sees Siddle smack one into James Hildreth midriff at midwicket for 41 at 303 for 7. Quinn is scoring but also surviving LBW claims from both men. Lewis Gregory is brought back and deliver the ball that takes tenDeoschate to 100 froom 126 balls with 13 fours and a six. Bess is called back and justifies the choice with the centurion's wicket without adding to the score. The young spinner has Cook introuble and clean bowls him as well for 4 in the same over.
Quinn looks to hit out but Bess' success suggests Leach should come on at the other end. Four balls later it is all over as Quinn is bowled and Essex are out for 334 77 runs behind and 69 minnutes pre Tea Jack Leach finishes with 3 for 57 and Dom Bess adds 2 for 42.
With an hour to go to the end of the second session, Siddle and Porter are looking for early blood. They get it with a distinctly poor shot from Mike Carberry who is plumb for 6 at 15 for 1. Bartlett steps in front of one in solidarity very early and it is 16 for 2. Hildreth hits his secojnd ball straight to the bounfary but is then caught in the outfield only one run later and it is 22 for 3 caught tenDoeschate bowled Porter.
It gets little better as Tea approaches. Abell is caught behind without scoring and Davies nearly goes next ball and then just before Tea Azhar is LBW and the visitors take Tea at 32 for 5!!
From a great situation just over an hour ago, Somerset have slumped in a way that has not been seen this year but Somerset fans will know well from other seasons. It is hard to see how they can get themselves out of this only 109 runs ahead with half their second innings wickets left. Porter has 3 for 17 and is flying in and Davies is another batsman dropped at first slip. The 50 arrives while Gregory narrowly misses being LBW just before the grateful receipt of 4 leg byes. Steve Davies goes close twice in the next over but Lewis is not so lucky and snicks one behind for 18 at 75 for 6.
What follows is the essence of stupidity when you are in this position; Dom Bess is run out by a mile going for s risky single that nobody needed with the score on 77 and it gets no better when first Davies is cleaned bowled and then Jamie Overton follows him next ball. Porter misses the hat-trick but it is simply a matter of time at 81 for 9.
2 LBW shouts and a straight four later, Overton fires one straight to tenDoeschate and that is all she wrote for 85!! 162 ahead, 45 minutes left and little hope of Somerset going back to Taunton with a victory from this one. Porter finishes with excellent figures of 6 for 27 and Siddle added 2 for 28 to that. How the game can turn.
35 minutes of fast agressive speed is required for any Somerset hope. At least Cook does not fire in the second as he goes for 10 after only 4/5 overs caught by Hildreth off the bowling of Gregory. 14 for 1 becomes 21 for 2 when Ravi Bopara is caught behind off Craig Overton and at 28 for 2 we end a day where 20 wickets fell with Browne on 14 and tenDoeschate on 3. 135 required for victory by Essex against 8 wickets for Somerset on Day 4. I know which one of those two I expect to happen sometime tomorrow. Don't think the draw is on to be honest.
DAY 4
This game probably won't go to the third session of the day but Somerset need to make inroads as soon as they can. It is therefore a shame when Gregory and Overton C have tenDoeschate fishing three times in the first two overs but with no success. It is even more unfortunate when Browne is dropped at mid-off in the thrid over. You have to say that the visitors have let the home side off the hook and may come to rue the first 15 minutes of this day.
By the 18th, the Essex men are in and going along. Jack Leach is on as the 50 comes up. He gets tenDoeschate to an Ali close catch for 22 at 56. Dom Bess joins in the slow attack for the 20th over.
Browne is close to snicking Bess' second ball, he does however snick the fourth to Ali once again for 27. 66 for 4 is just under 100 needed but Lawrence takes a liking to Leach taking him for 10 but nearly losing his off stump to the last ball of the over. Nevertheless the 100 is up and Somerset are running out of time and runs.
Tom Abell turns back to speed and Jamie Overton has Chopra driving his first ball to Ali (again) at first slip 107 for 5. This prompts the return of Gregory but Wheater is not impressed and sixes him before taking 14 off his over. The sixth ball does not go his way though and he is LBW for a lightening 15 at 122 for 6.
Siddle arrives and the Essex batsmen are still going for this and getting too many runs per over despite the changes Somerset are trying. Bess is back on with only 28 needed and he has Siddle dropped (difficult chance) at second slip - probably the last chance they have to be honest.
Lawrence goes to a probable match winning 50 (42 balls 8 fours) as the 150 comes up. With 8 to win, Leach finally wins the fight against lawrence but it is too late at 160 for 7 and Quinn wins a hard fought match with a boundary givning Essex a 3 wicket victory.
Jack finishes with 2 for 37 and Lewis finishes with 2 for 24 but they lost this in the second innings and they end the game 3 points behind Yorkshire but still secoond in front of Essex by 20 points.
DDisappointing but we'll have to see how important this was in the FAKE scheme of things!!